UPCOMING EVENTS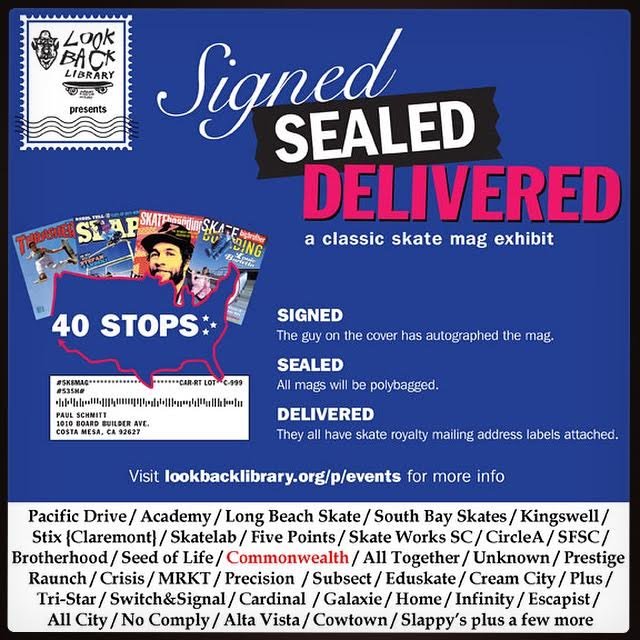 Unknown Board Shop 105 Grand Ave, Bellingham, WA 98225 - Thurs July 20th / 5-8pm
All Together Skatepark 3500 Stone Way N, Seattle, WA 98103 - Friday July 21st / 6-9pm

Prestige 106 S 11th St, Boise, ID 83702 - Friday July 28th / 6-9pm

Raunch 1119 E 2100 S, Salt Lake City, UT 84106 - Saturtday July 29th / 6-9pm

Crisis 6821 W 120th Ave, Broomfield, CO 80020 - Fri Aug 4th / 7-10pm

The Market 640 S College Ave, Fort Collins, CO 80524 - Sat Aug 5th / 6-9pm

Precision 2005 Y St, Lincoln, NE 68503 - Sat Aug 12th / 6-9pm

Subsect 309 E Walnut St, Des Moines, IA 50309 - Fri Aug 18th / 6-9pm

Eduskate 208 12th Ave SE, Cedar Rapids, IA 52401 - Sat Aug 19th / 5-8pm

Freedom 434 State St, Madison, WI 53703 - Wed Aug 23rd / 6-9pm

Cream City 5560 Park Dr, Butler, WI 53007 - Fri Aug 25th / 6-9pm

Uprise 1820 N Milwaukee Ave, Chicago, IL 60647 Sat Aug 26th

Launch - 3130 Packard Rd, Ann Arbor, MI 48108 in association with Local Chaos - Tues Aug 29th / 5-8pm

Plus 33335 Grand River Ave, Farmington, MI 48336 - Wed Aug 30th / 6-9pm
Just Skateboarding 184 E South Boundary St, Perrysburg, OH 43551 - Thurs Aug 31st / 5-8pm

TriStar private event exhibit WELFARE LINE - Sept 1st / 3-6pm

Switch & Signal Skatepark - Pittsburgh, PA - tba
Cardinal - Norfolk, VA - tba
Galaxie 4040 Hamilton Ave, Cincinnati, OH 45223 - tba
Home 1553 Bardstown Rd, Louisville, KY 40205 - tba
Infinity 5528 S Lindbergh Blvd, St. Louis, MO 63123 - tba

Escapist 405 Southwest Blvd, Kansas City, MO 64108 - tba
All City Wichita, KS - tba
No Comply - tba
Alta Vista - tba
Cowtown - early Dec

Local Skate Shop Lakeside, CA - early Dec
Hand Plant Skate Shop - mid Dec

Slappy's Garage - mid Dec

if you want to host us for an evening at your shop, get in touch. we'll be updating this page as dates & locations fall into place...
planned route -- start at Pacific Drive in San Diego thru SF, Santa Rosa, Portland, Seattle, Bellingham, Boise, SLC, Broomfield, Lincoln, Des Moines, Chicago, Detroit, Cleveland, Pittsburgh, Louisville, St. Louis, KC, Austin, Tempe, & return to San Diego at Slappy's Garage in mid DEC

PAST EVENTS
#signedsealeddeliveredtour
Pacific Drive 756 Thomas Ave, San Diego, CA 92109 - Friday June 23rd / 6-9pm kick off event
Academy Skatepark 1410 Vantage Ct, Vista, CA 92081 - Sat June 24th / 4-7pm
Long Beach Skate 3142 E 7th St, Long Beach, CA 90804 - Sunday June 25th / 2-5pm
South Bay Skates 3594 Redondo Beach Blvd, Torrance, CA 90504 - Monday June 26th / 5-8pm
Kingswell 4651 Kingswell Ave, Los Angeles, CA 90027 - Tuesday June 27th / 6-9pm
private exhibition at the DEVOTED premiere LOS ANGELES Wed June 28th / 7pm

Stix Ride Shop 175 N Indian Hill Blvd, Claremont, CA 91711- Thurs June 29th / 6-9pm
Skatelab 226 Valley Fair St, Simi Valley, CA 93063 - Fri June 30th / 7-10pm
Five Points
2787 E Main St, Ventura, CA 93003 - Sat July 1st / 4-7pm

Skate Works 131 Center St, Santa Cruz, CA 95060 - Wed July 5th / 5-8pm
Circle A 108 Paseo De San Antonio, San Jose, CA 95113 - Thurs July 6th / 5-8pm
SF Skate Club
635A Divisadero St
San Francisco, CA 94117 - Saturday July 8th / 6-10pm

Brotherhood 1422 Mendocino Ave, Santa Rosa, CA 95401 - Sunday July 9th / 5-8pm
.
Seed of Life
484 SE 9th St #150, Bend, OR 97702 - Wed July 12th / 5-8pm

Commonwealth Skatepark 1425 SE 20th Portland, OR 97214 -
Saturday
July 15th / 6-9pm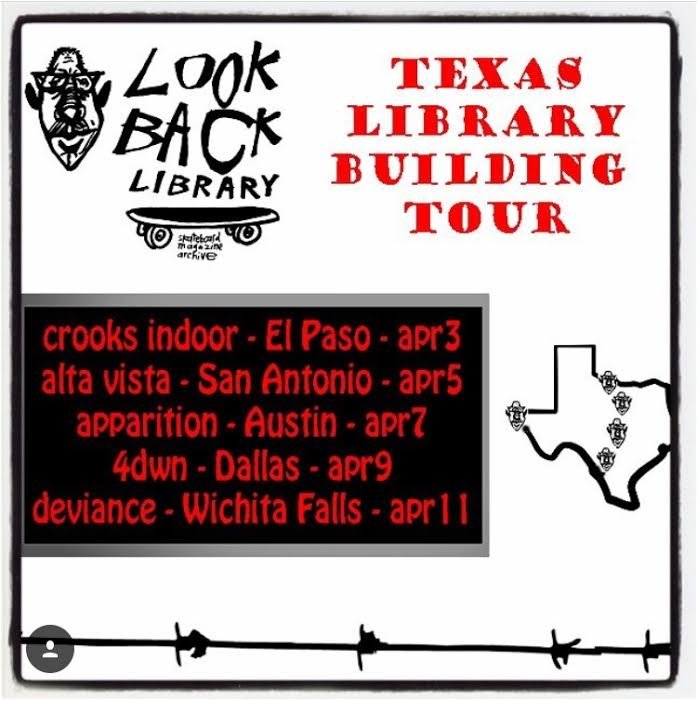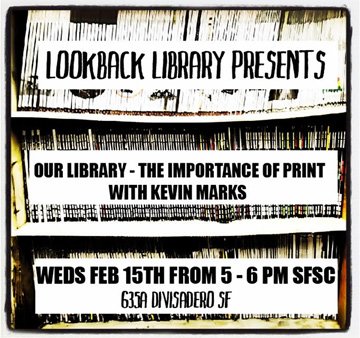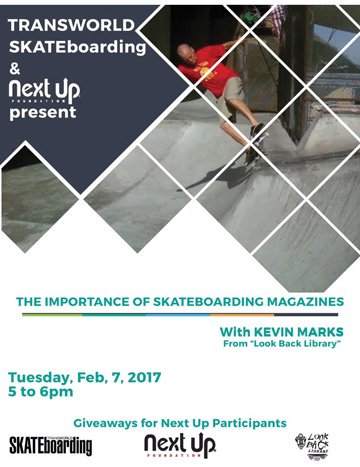 #BrotherBoarderPowerSlap classic skate magazine exhibit rolls across the USA this year visiting 70 cities that will span the next seven months. Each exhibit varies as magazine covers are selected for each stop to highlight the talent within that region. As an example the exhibiy at Cowtown will showcase Erik Ellington, Aaron Jaws Homoki, Marty Murawski, Ryan Lay, Aaron Suski, and many more rippers from Arizona. At each stop most of the magazines on display are for sale. Many of the mags are autographed by the rider on the cover. Walk away with a souvenir of a classic cover with your favorite skater.

The tourl missions - 1. to promote the Look Back Library's mission. - 2. to seek magazine donations from across the land.

3. to build skate magazine libraries along the eastern seaboard. - 4. to promote literacy, zine making, & the relevance of print media.

5. to bring skate nerds together for a fun filled evening of skateboard history discussions.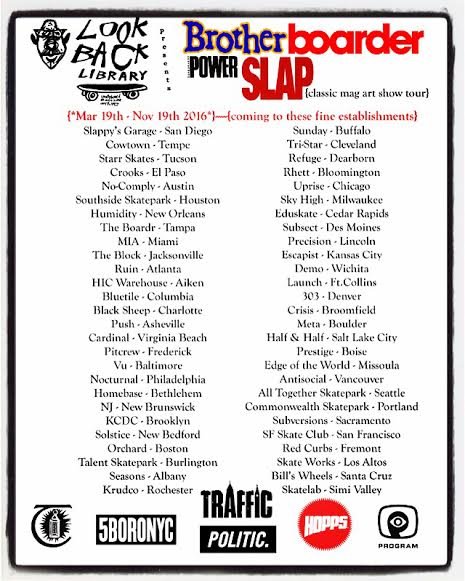 ------------------------past exhibits-----------------------------------
Slappy's Garage recap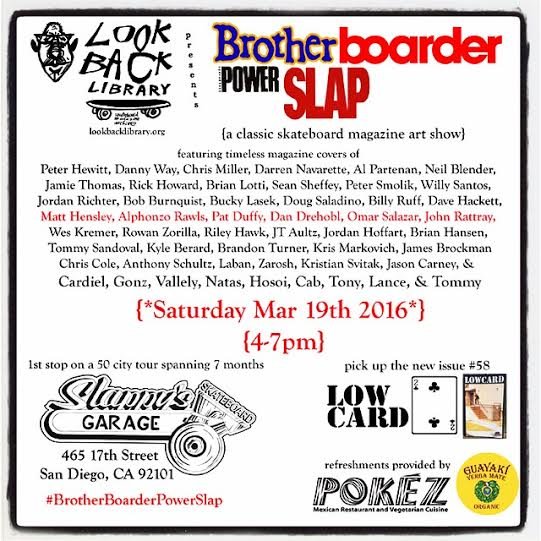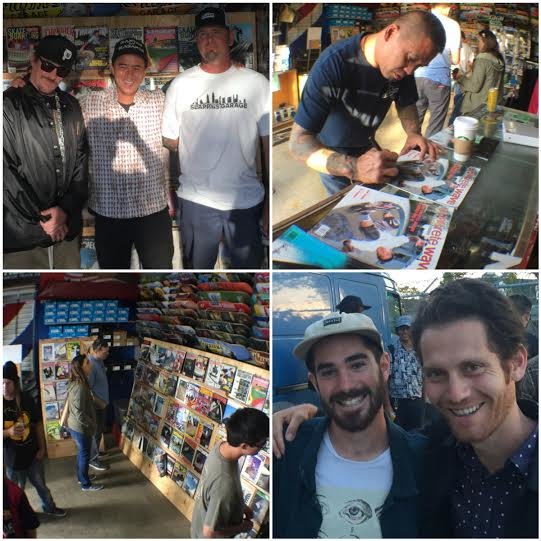 cowtown recap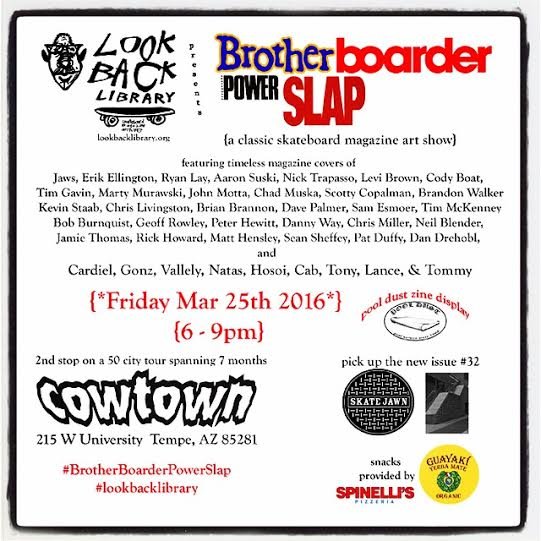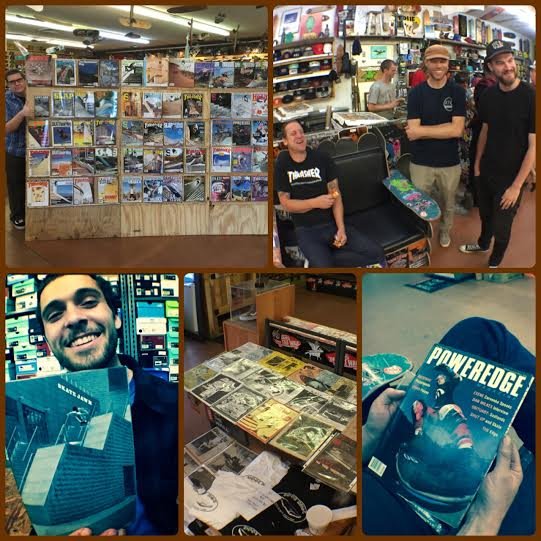 Starr recap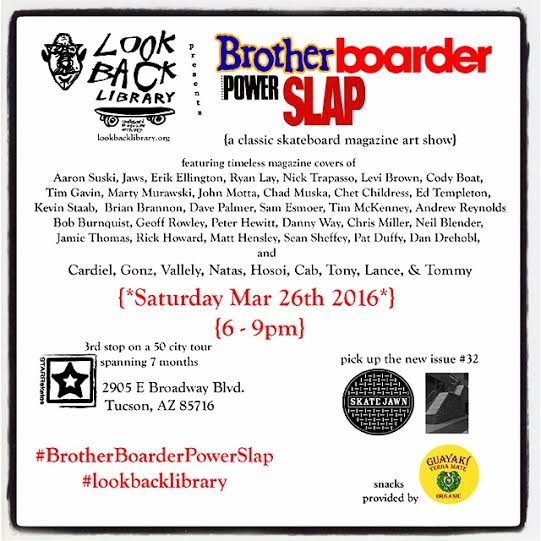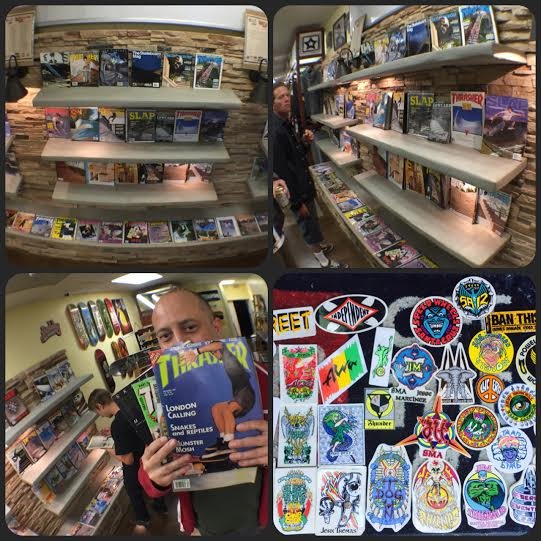 Crooks recap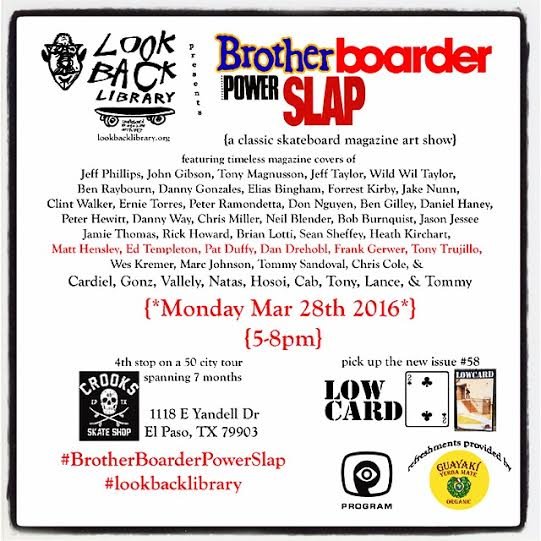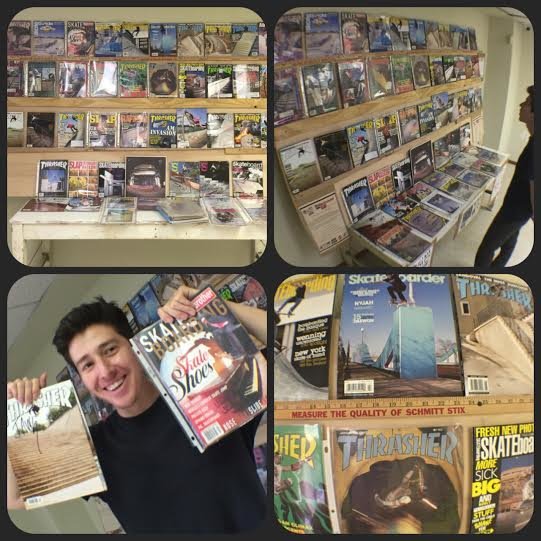 No Comply recap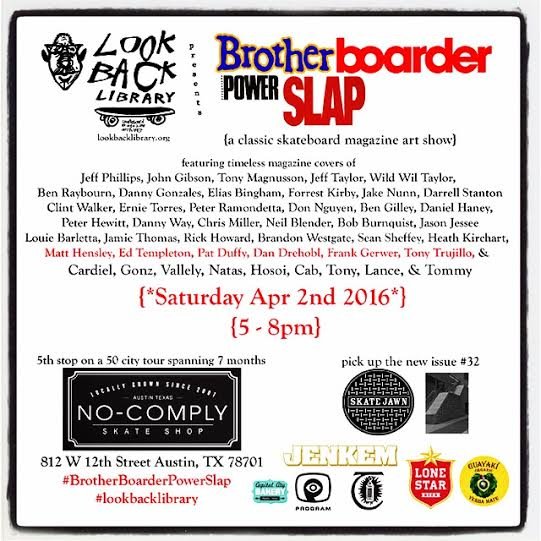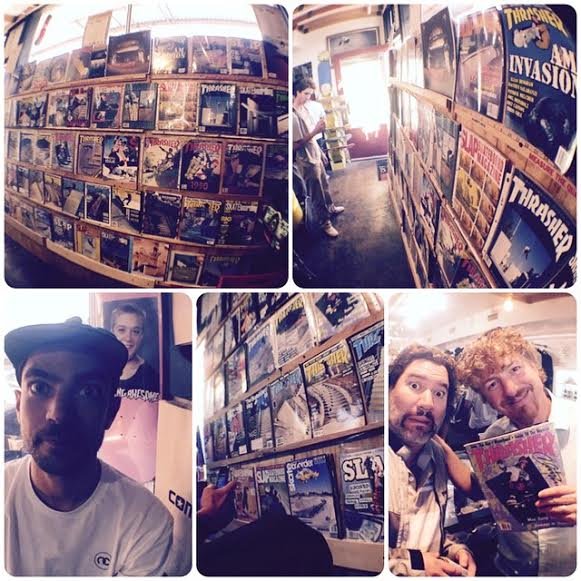 Southside Skatepark recap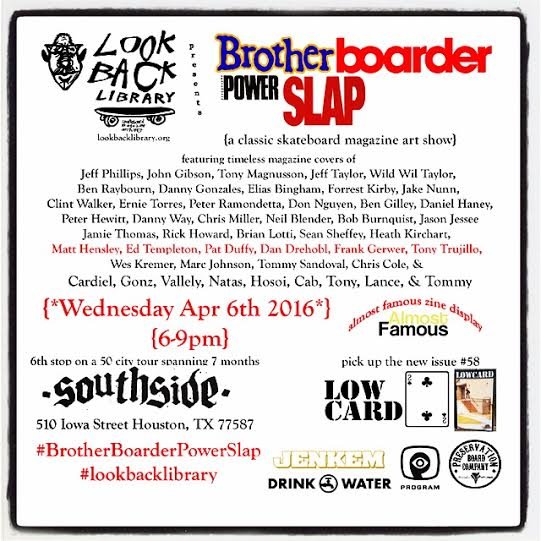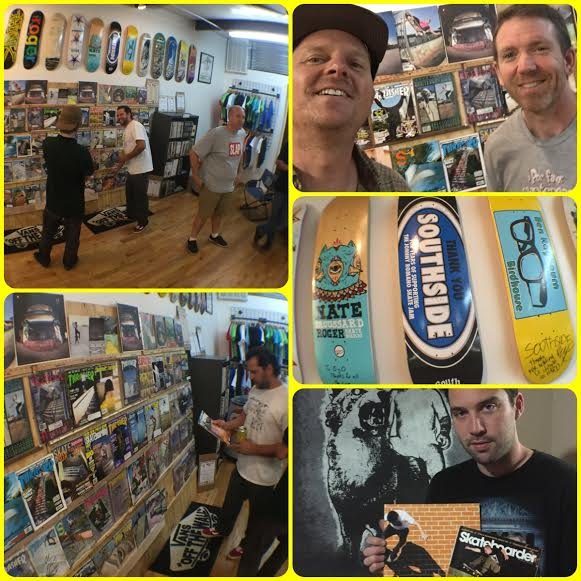 Humidity recap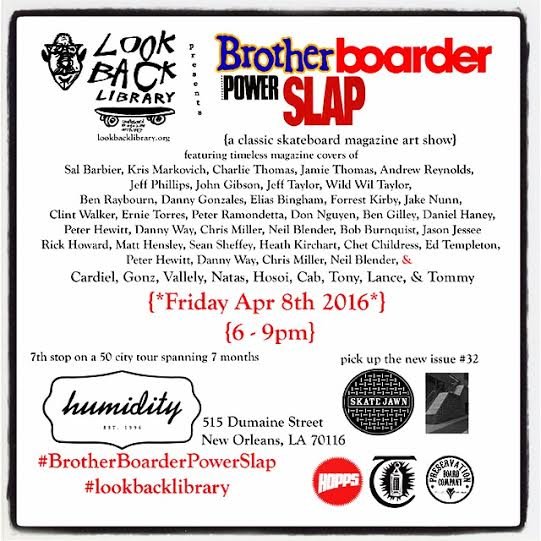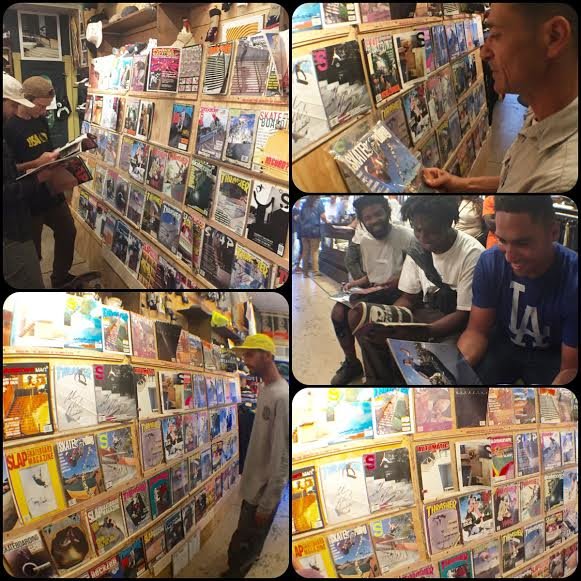 the Boardr recap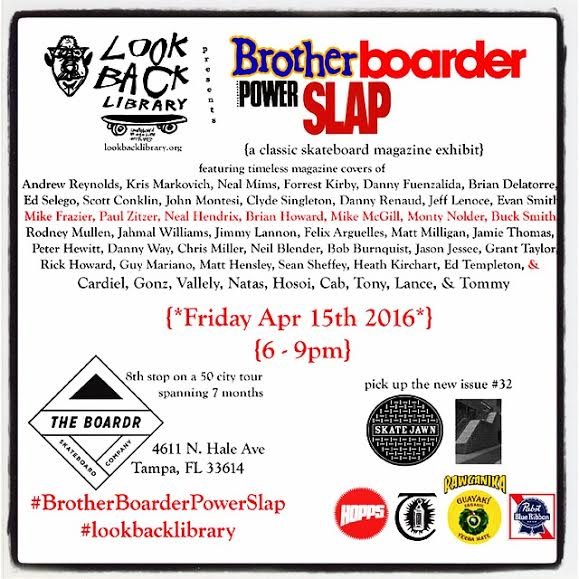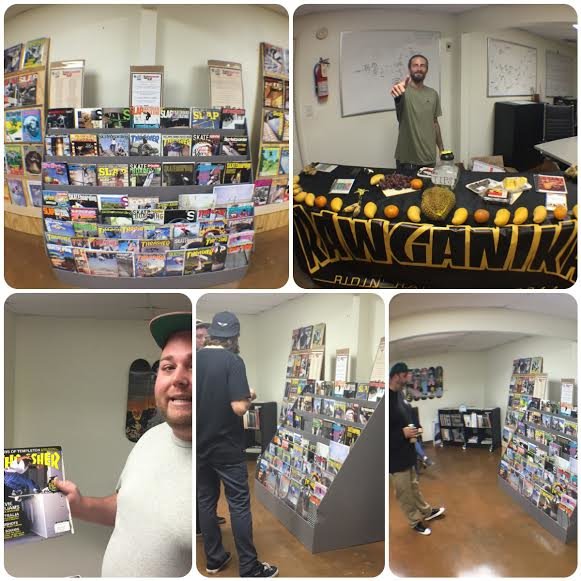 MIA recap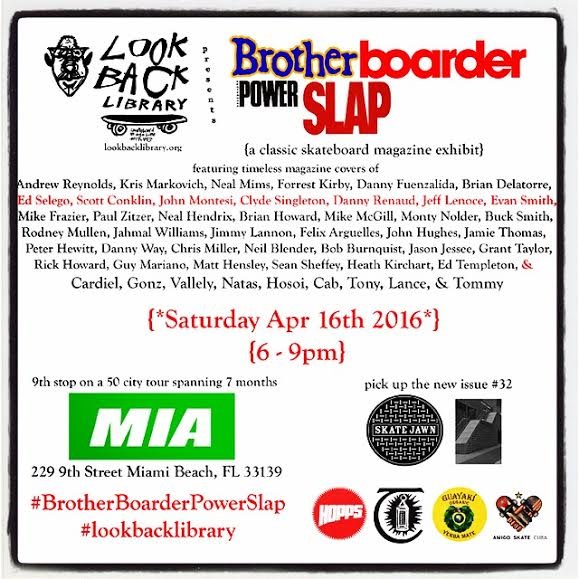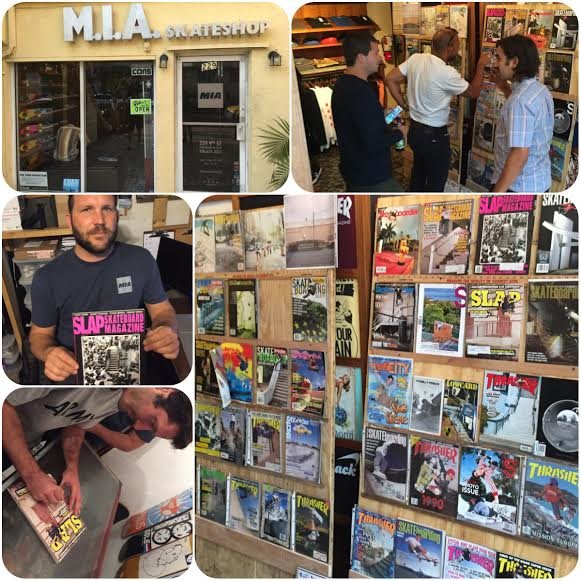 The Block recap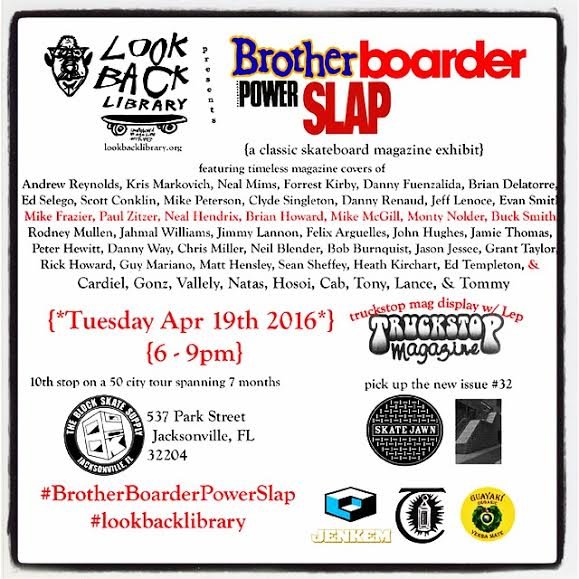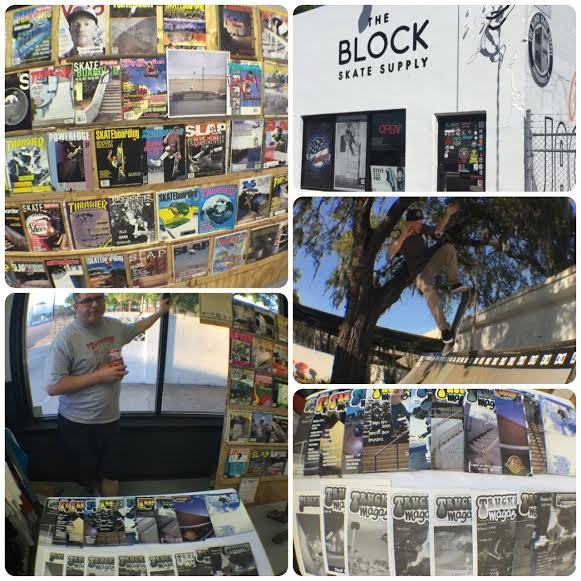 Ruin recap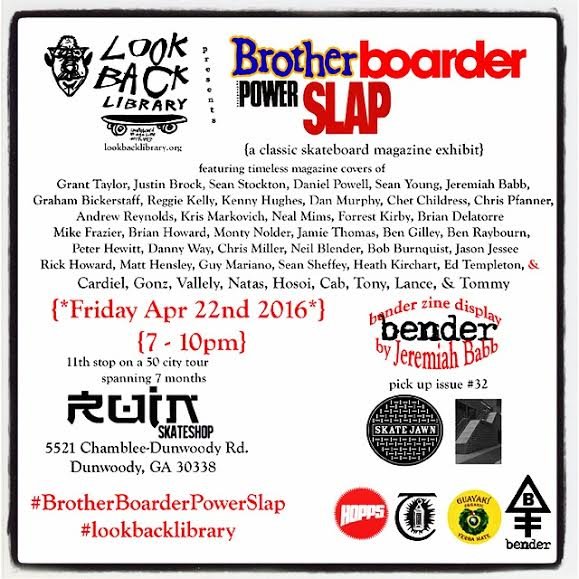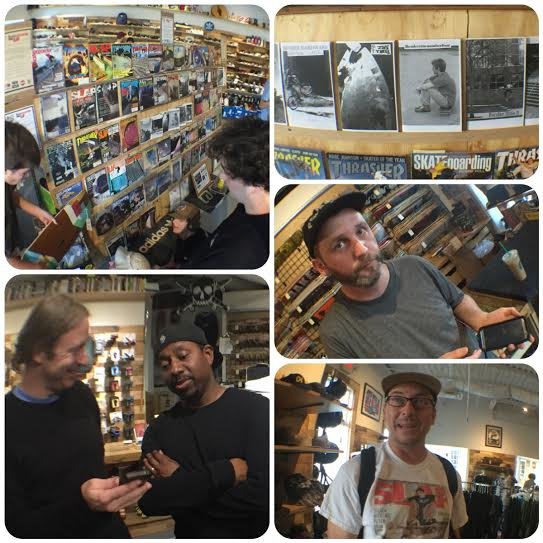 HIC skatepark recap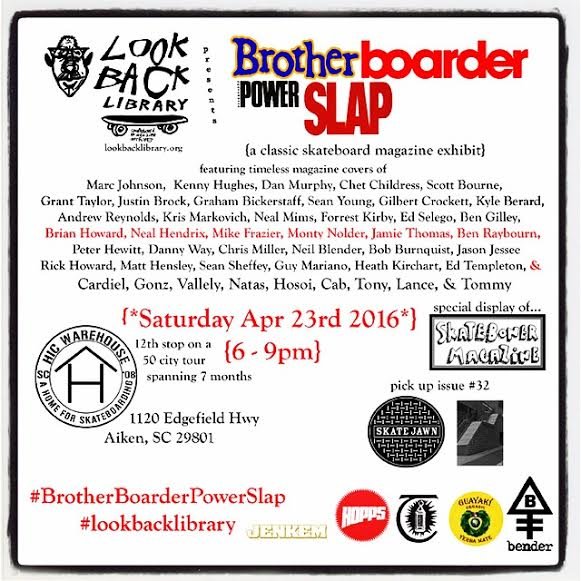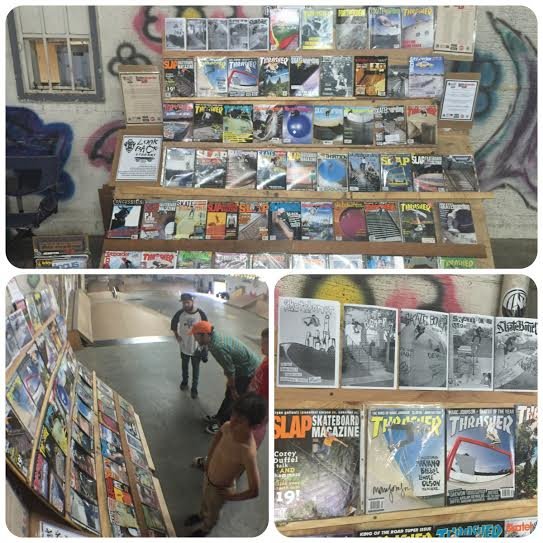 Bluetile recap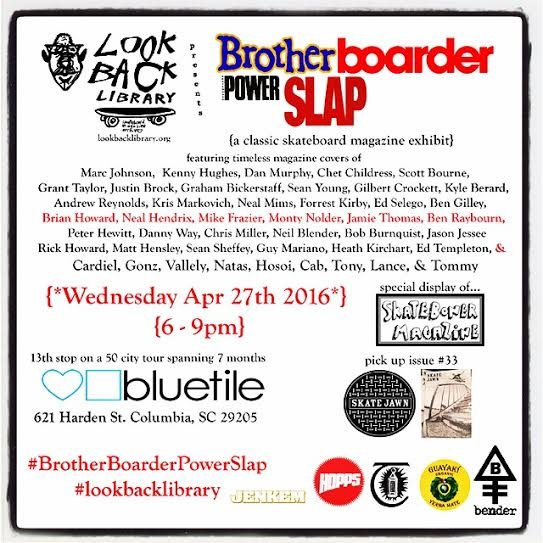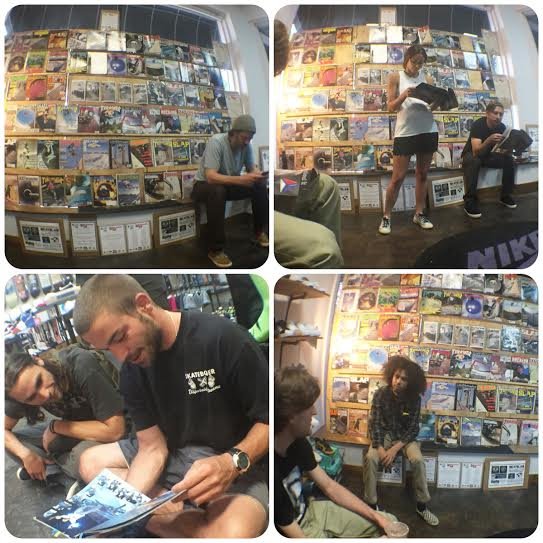 Black Sheep recap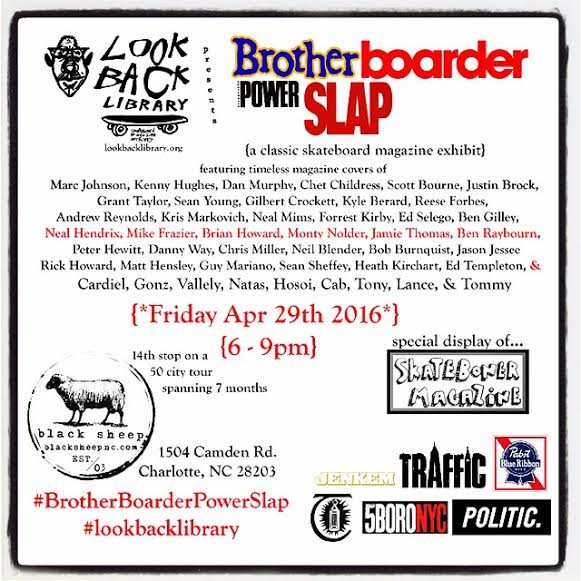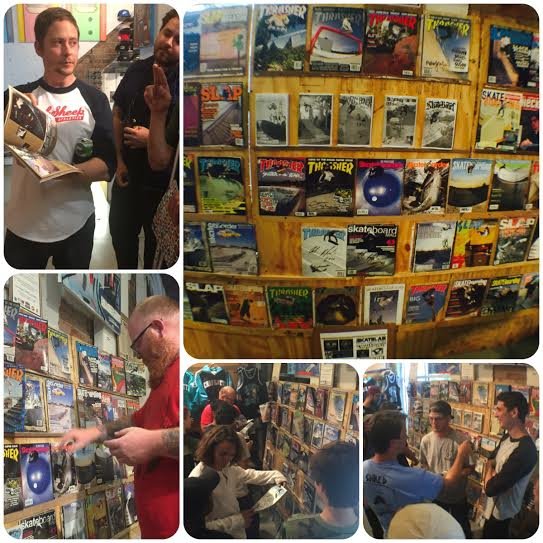 Push recap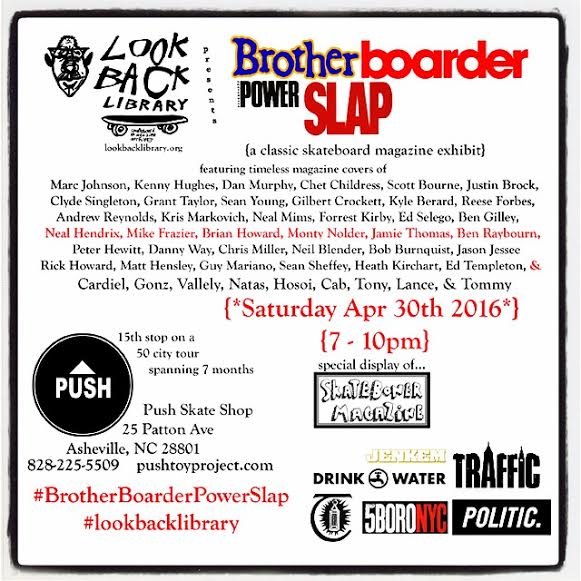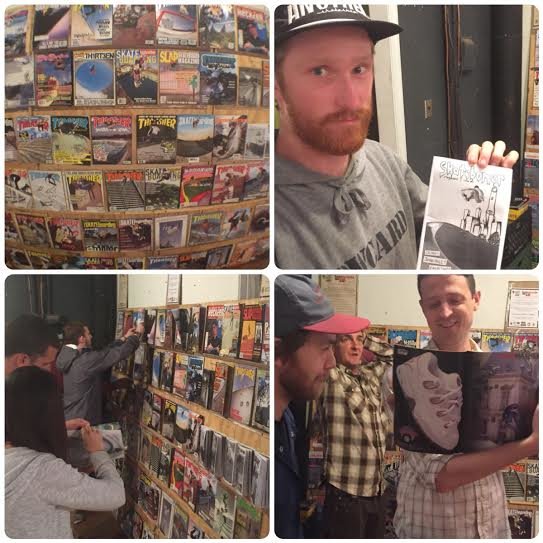 Apex recap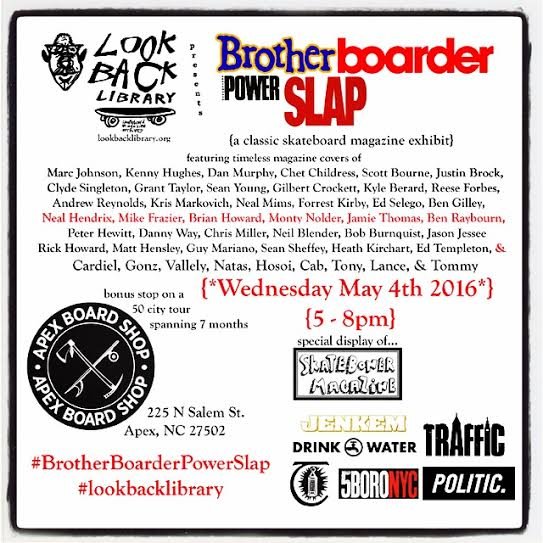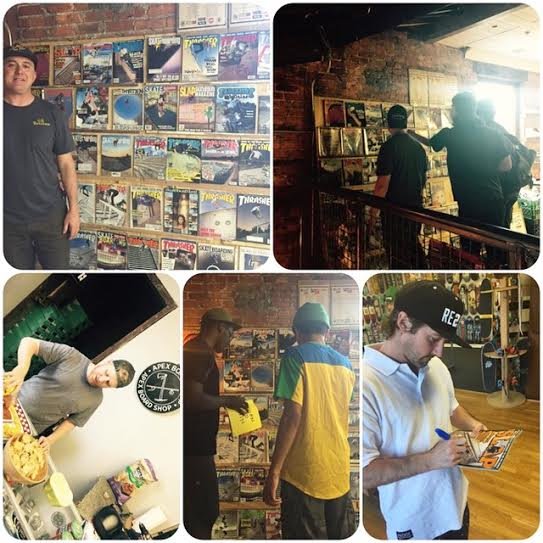 Cardinal recap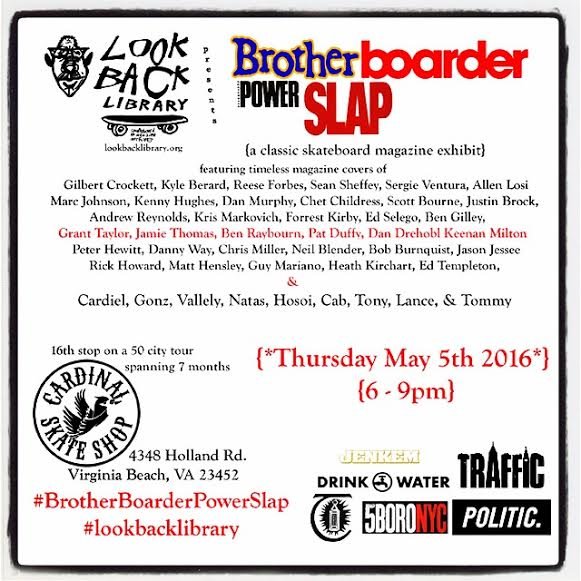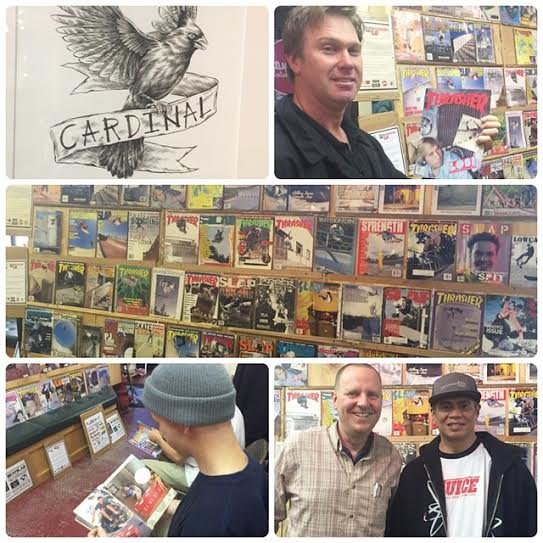 Palace 5 recap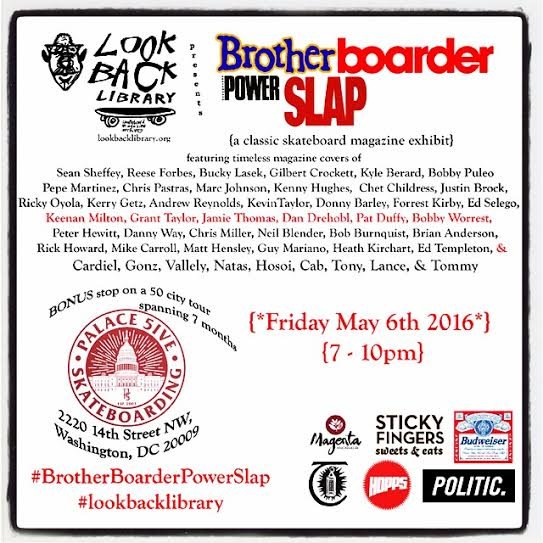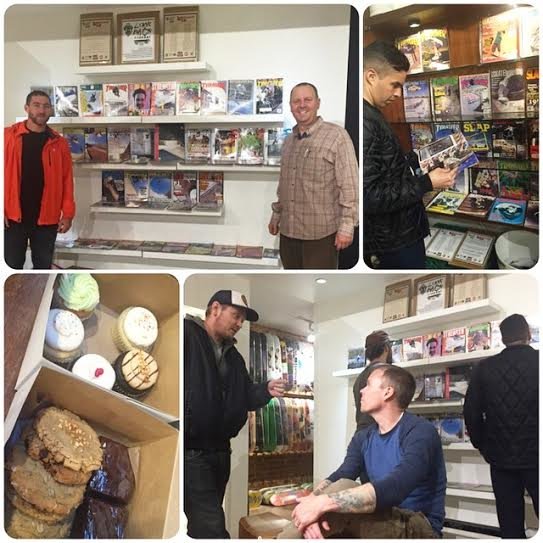 Vu recap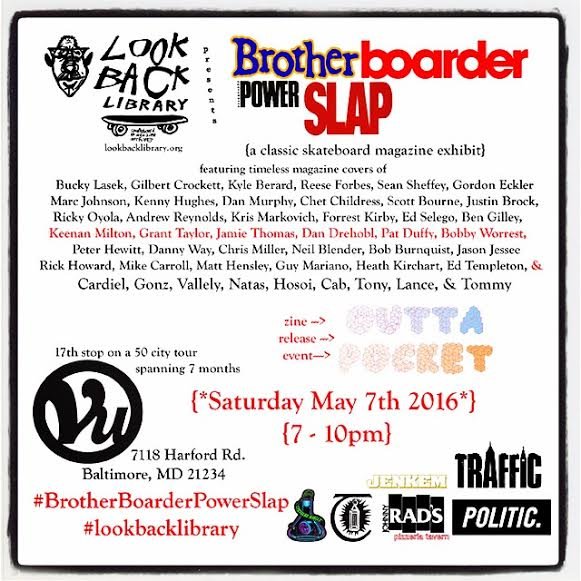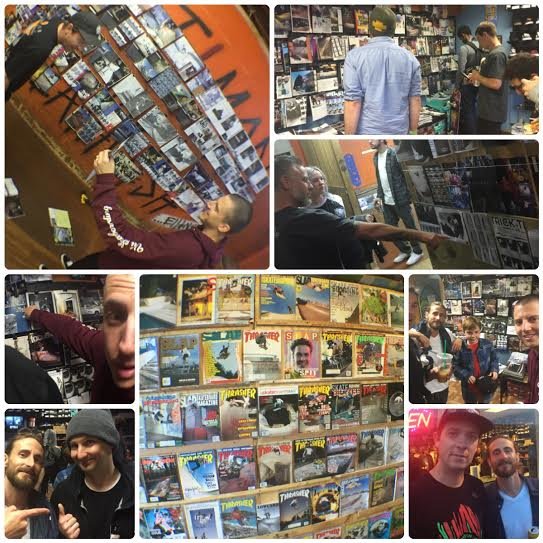 Pitcrew recap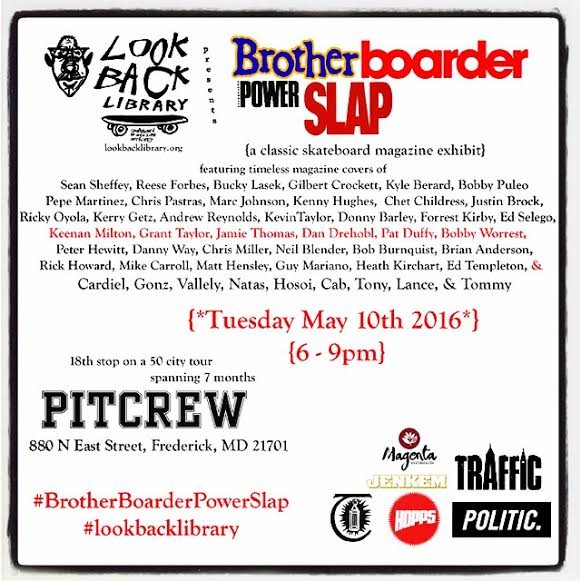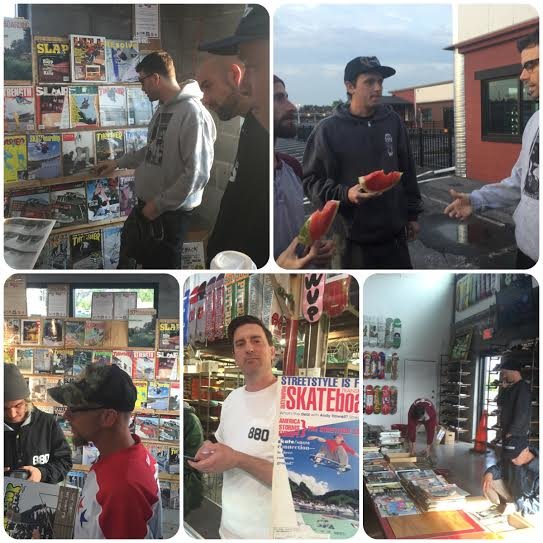 Nocturnal recap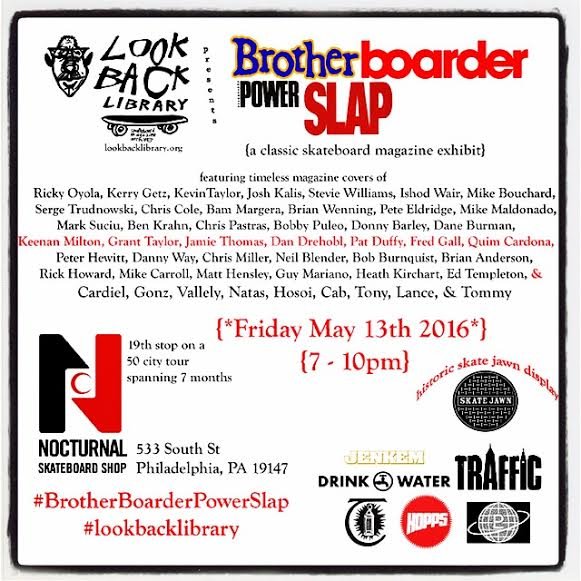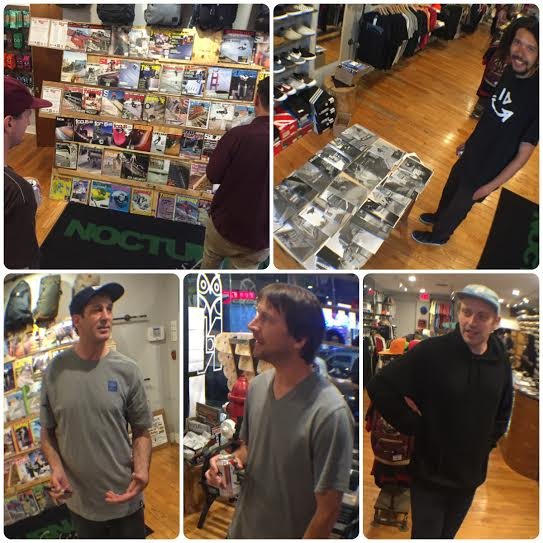 great night with Marcus from Skate Jawn, Ricky Oyola, Kerry Getz, & Luke Darigan.

Homebase recap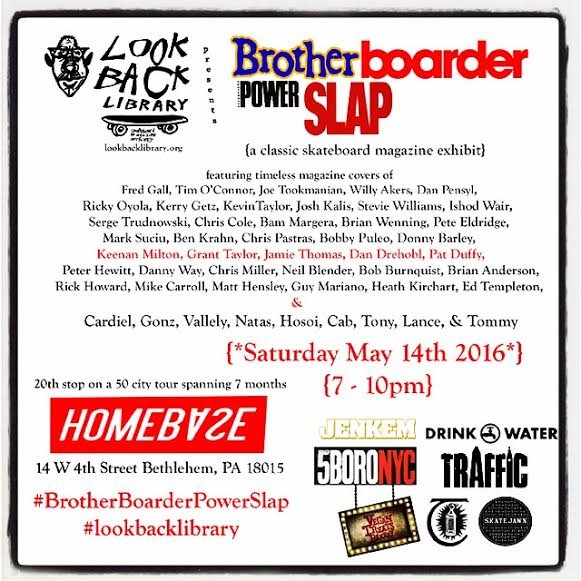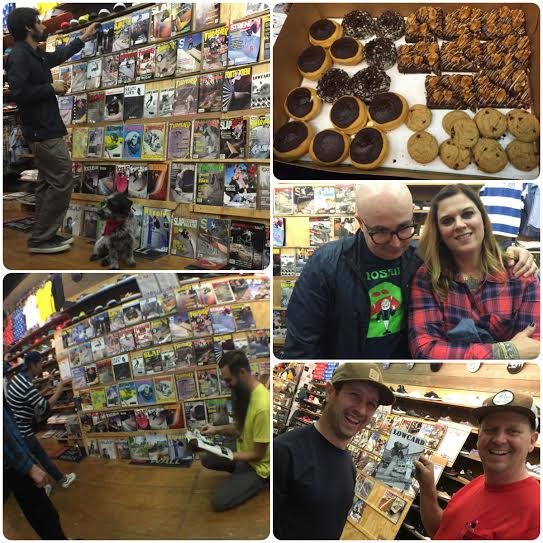 NJ recap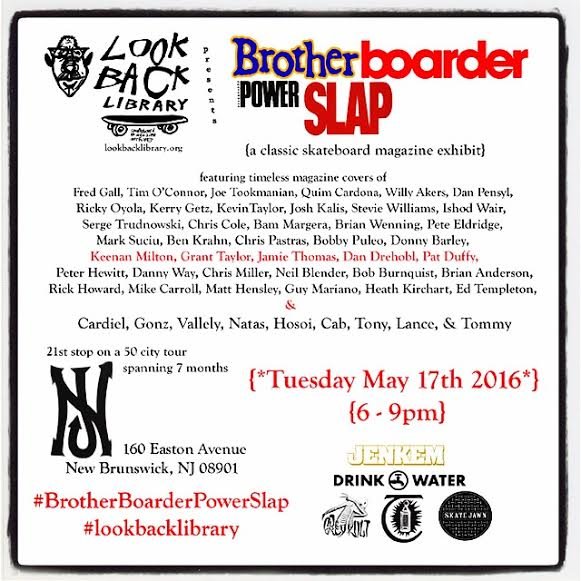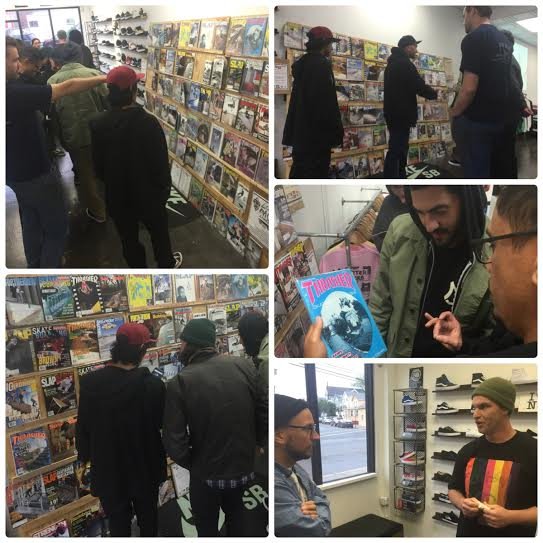 KCDC recap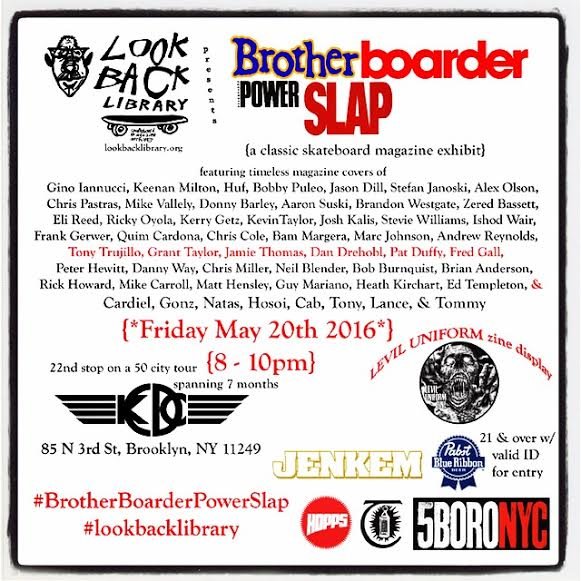 The Edge recap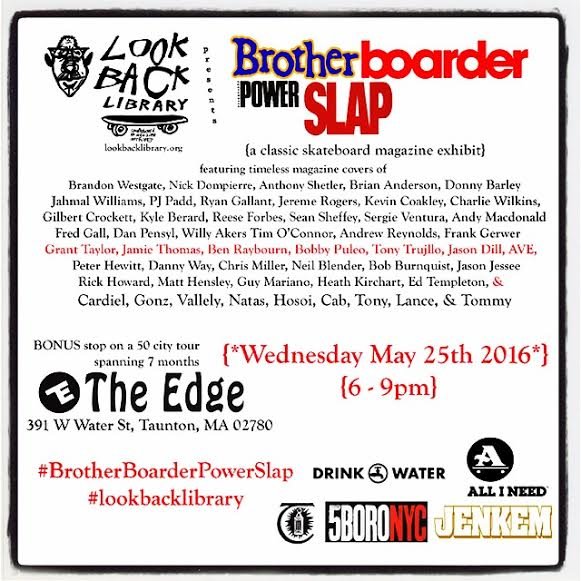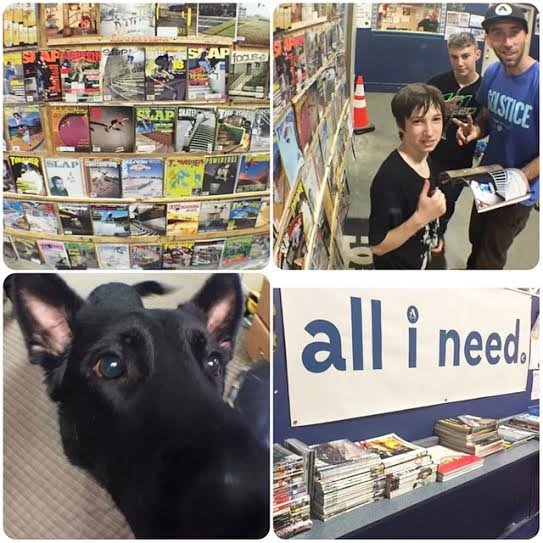 Solstice recap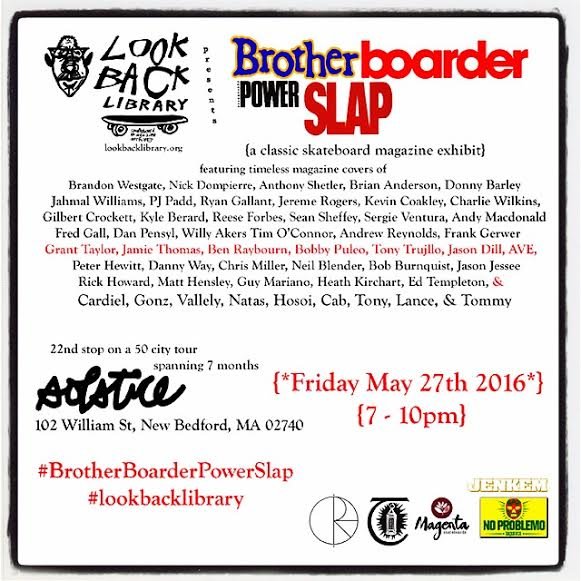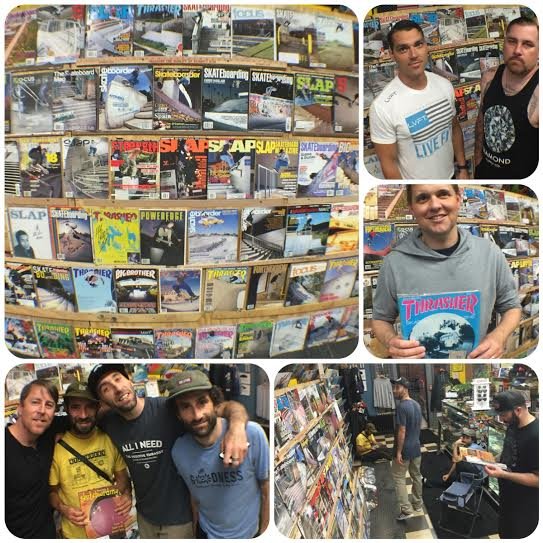 Orchard recap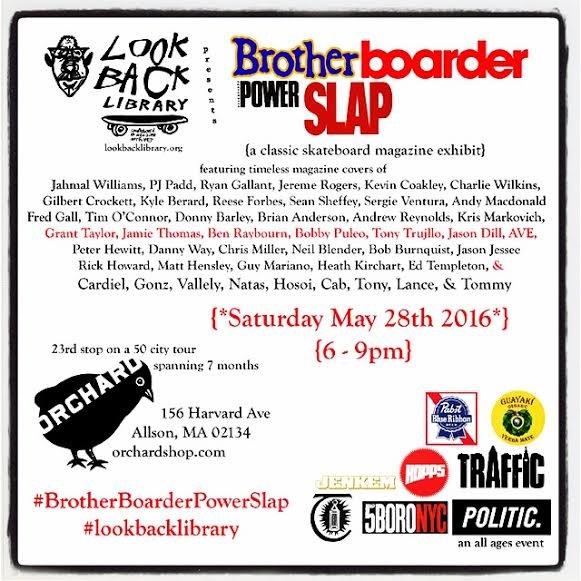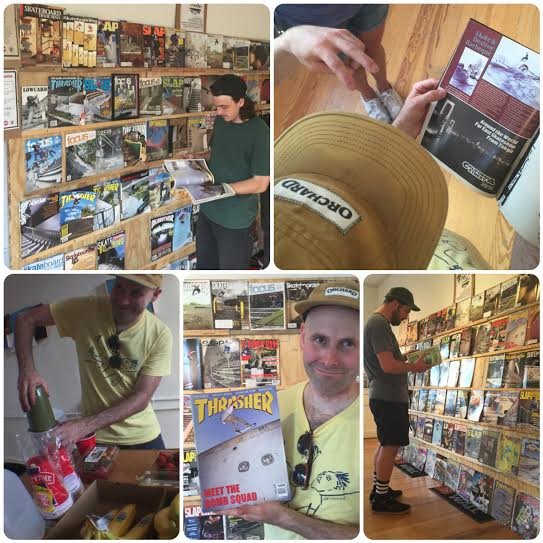 Talent recap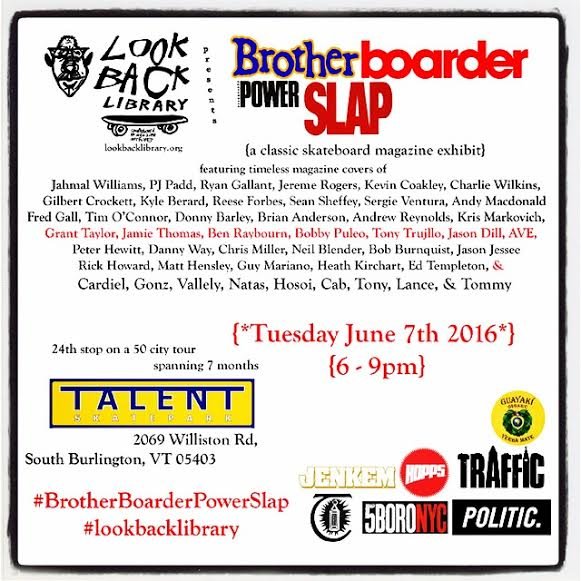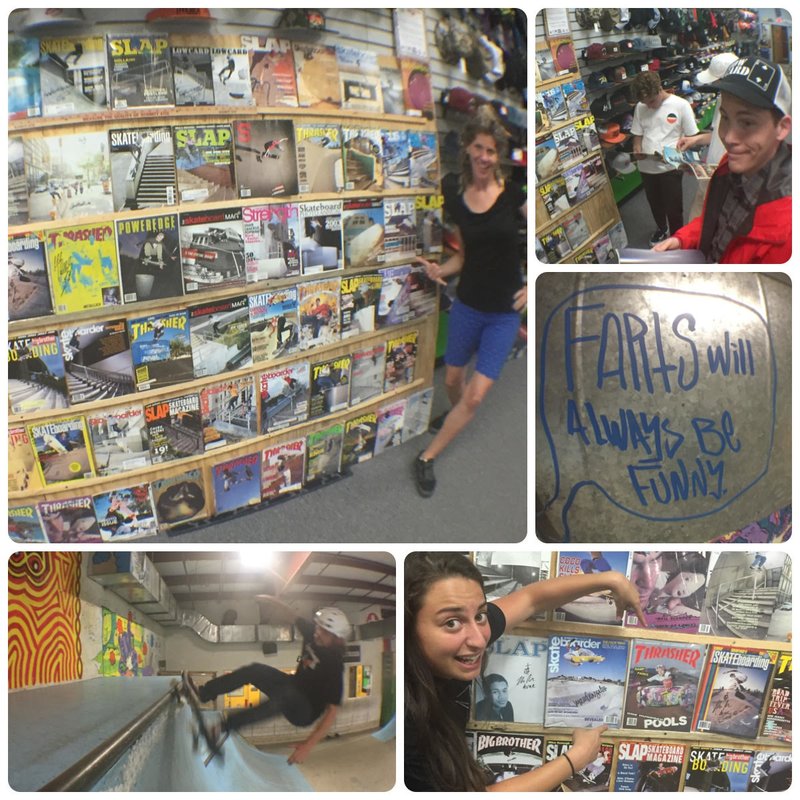 Seasons recap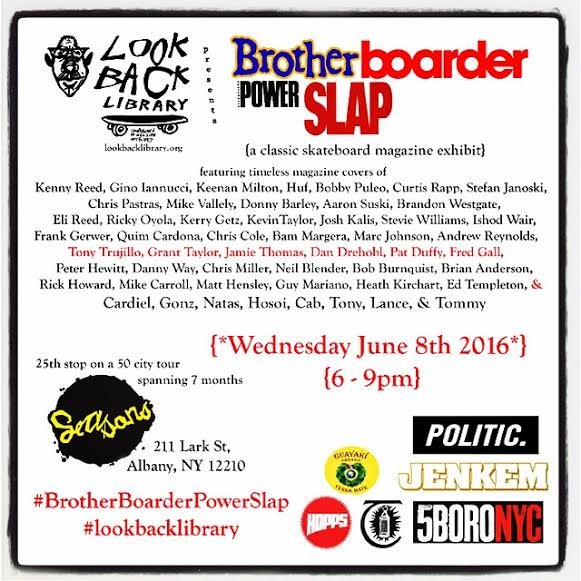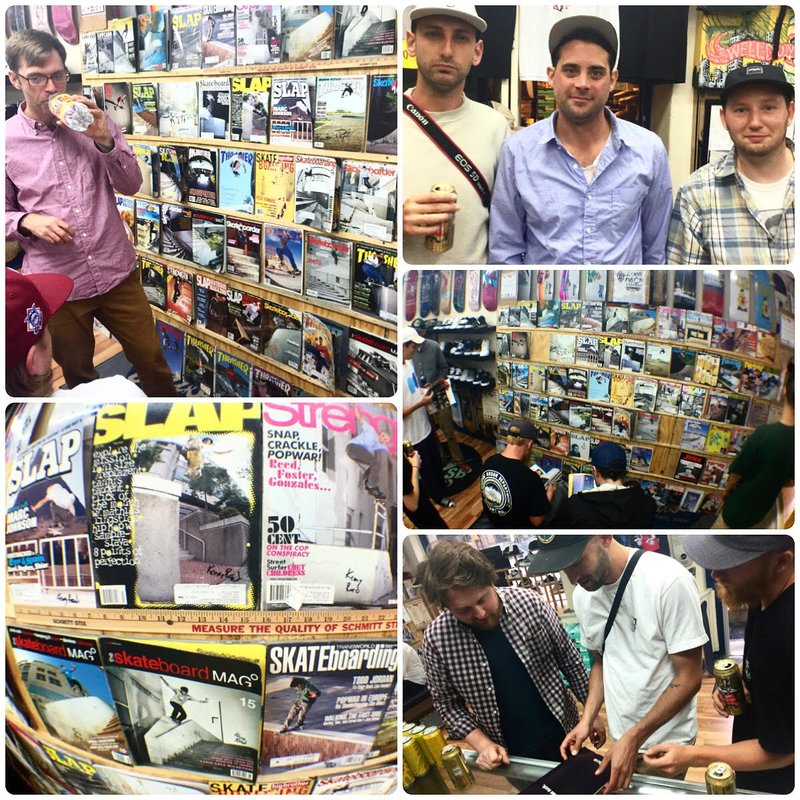 Krudco recap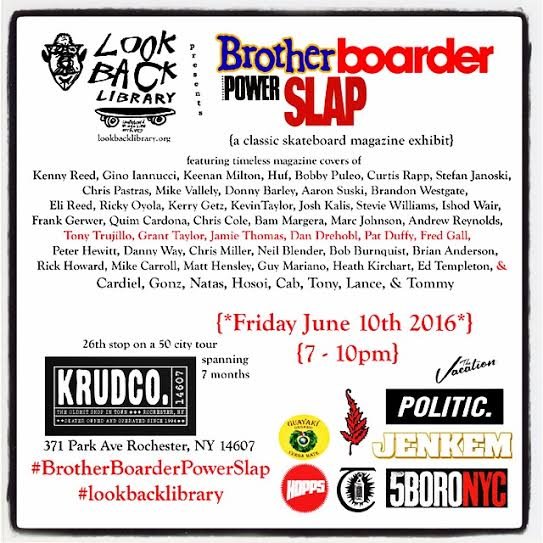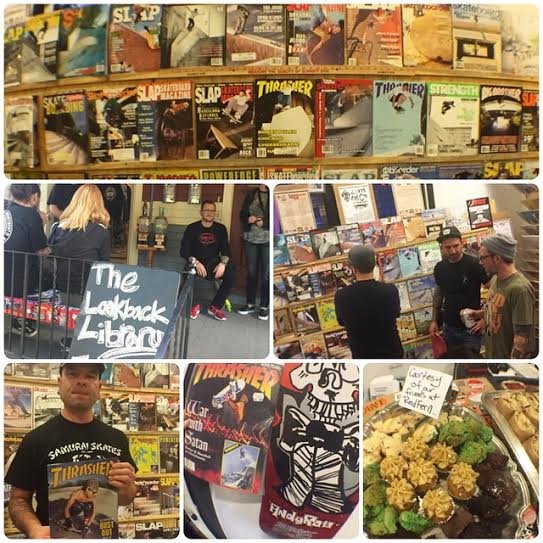 Sunday recap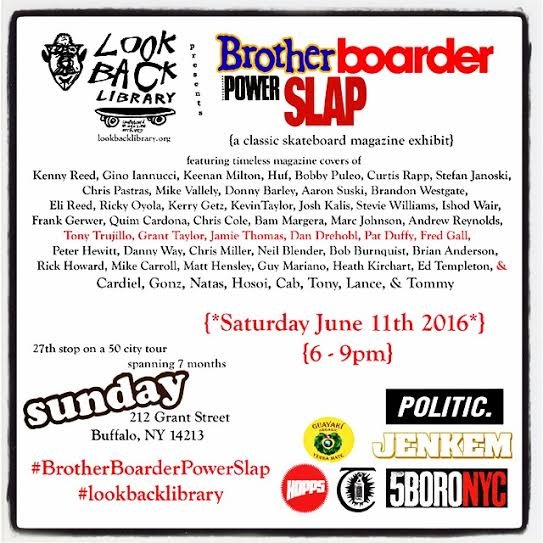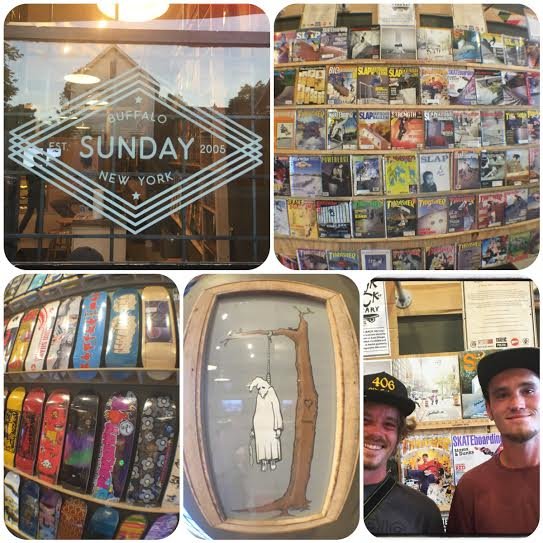 Tristar recap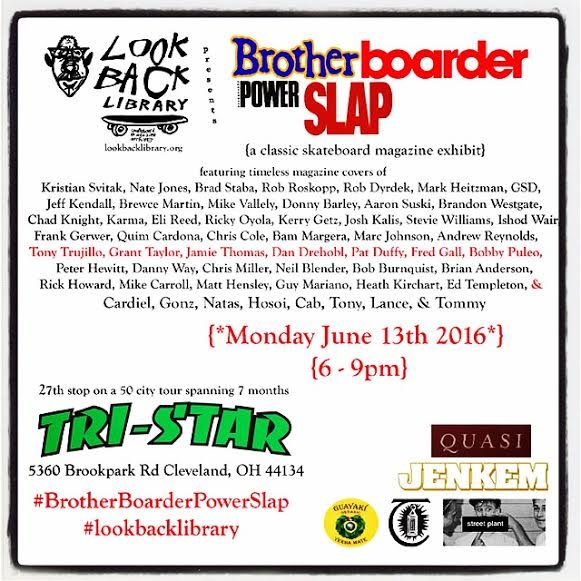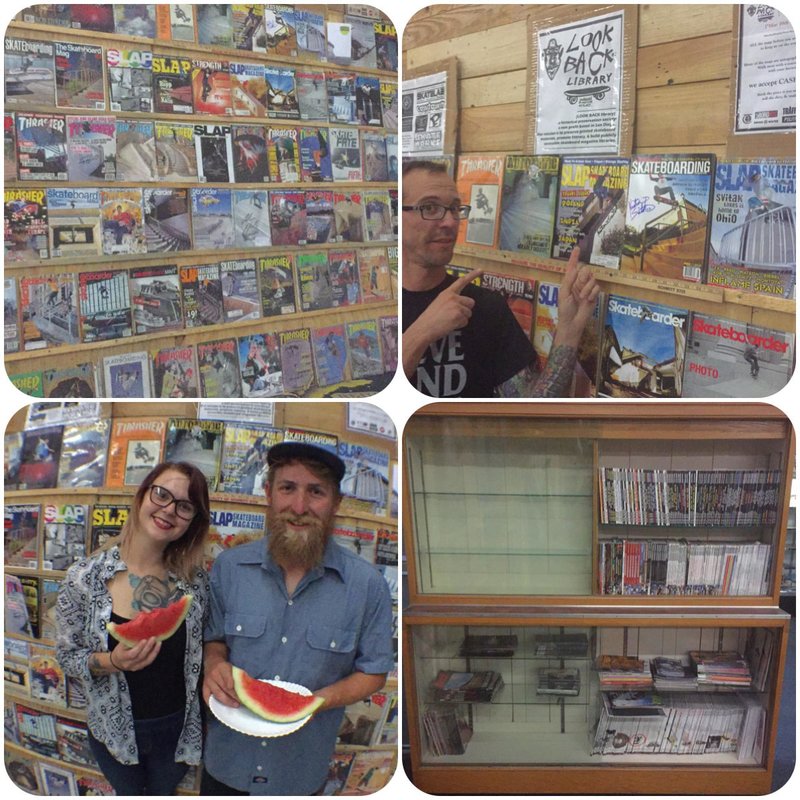 Refuge recap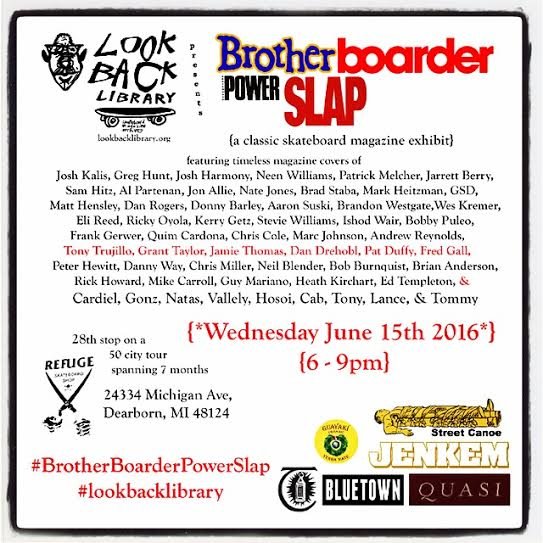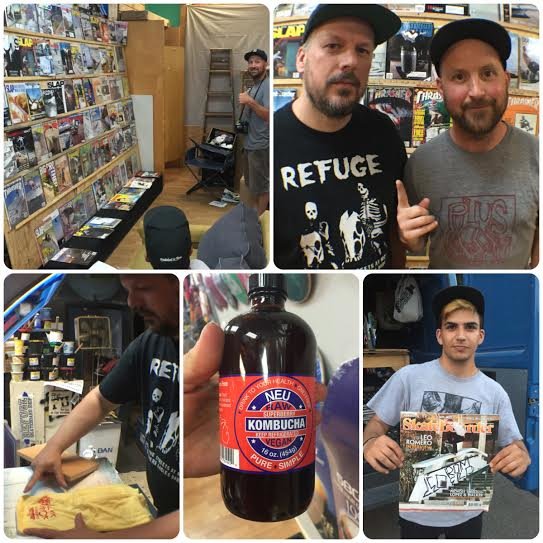 Rhett recap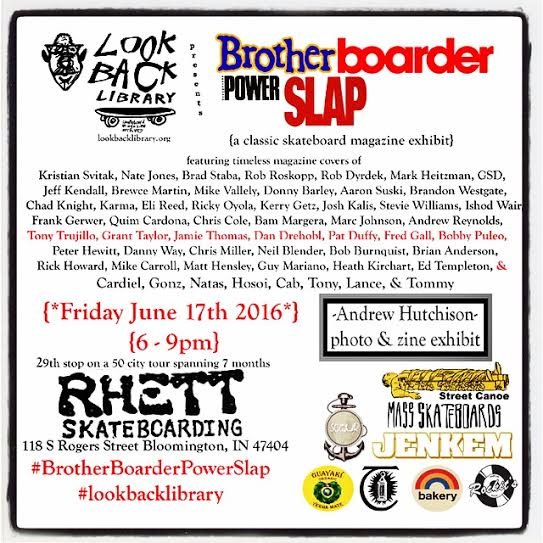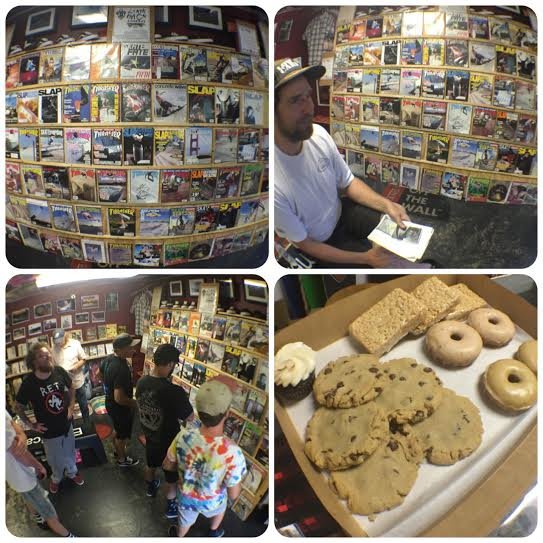 Uprise recap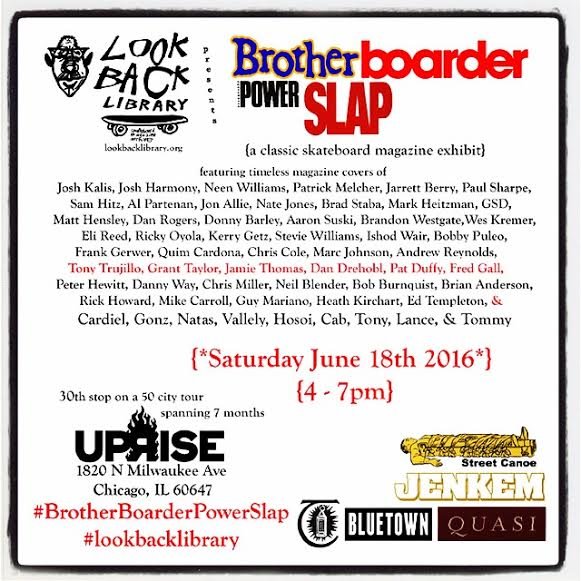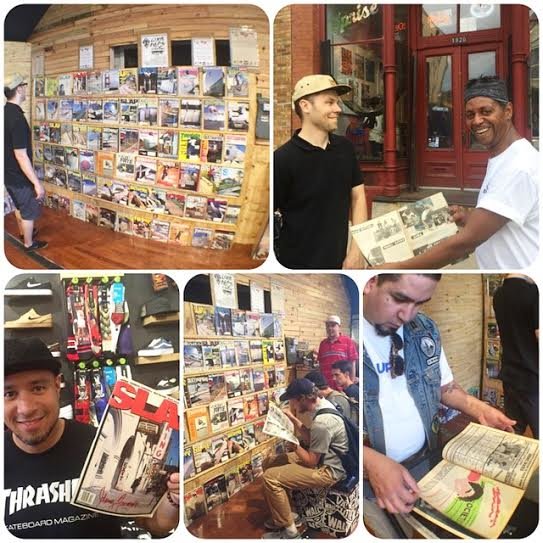 Sky High recap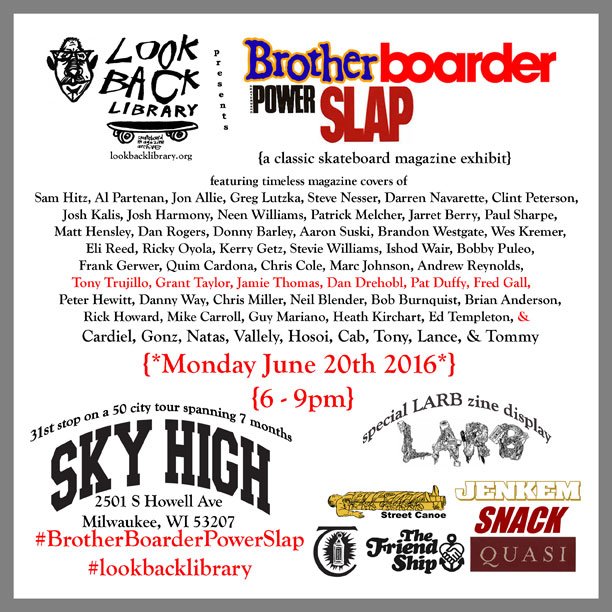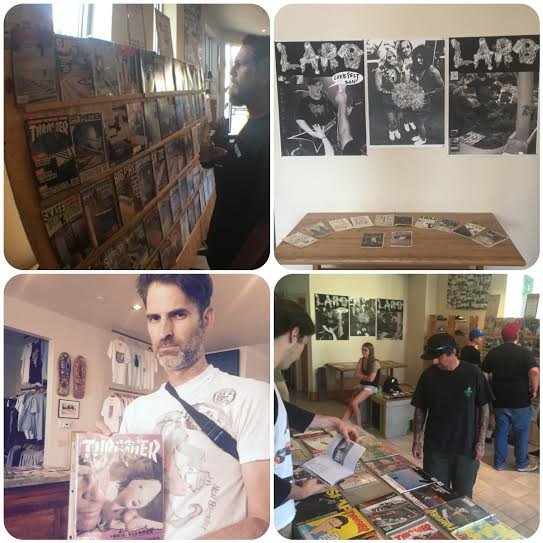 Eduskate recap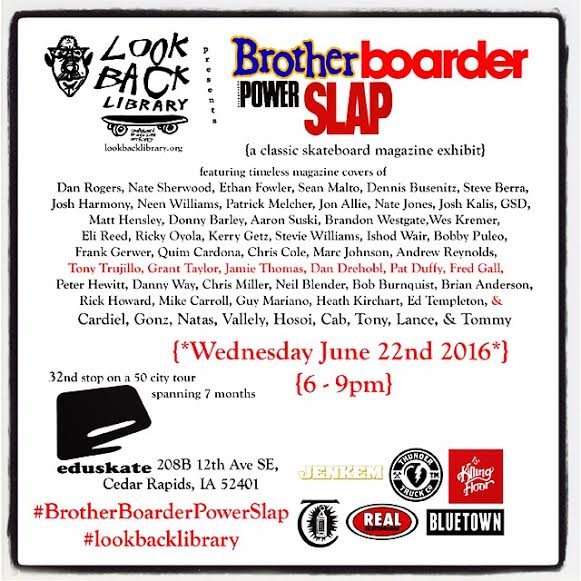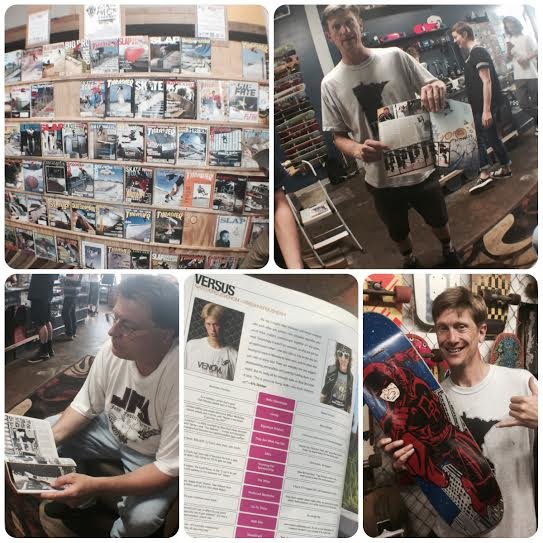 Subsect recap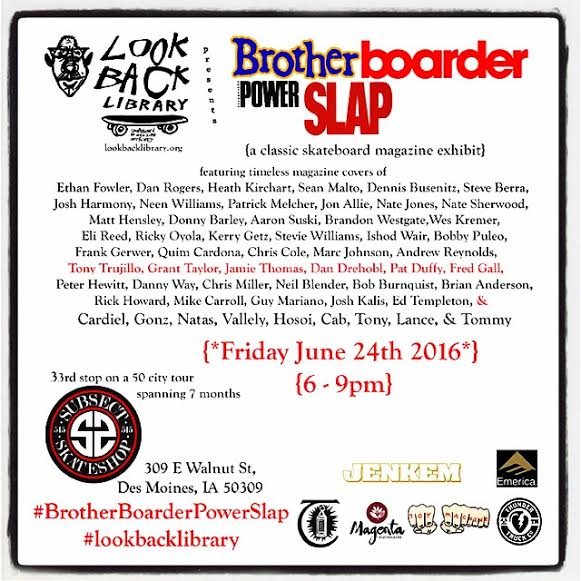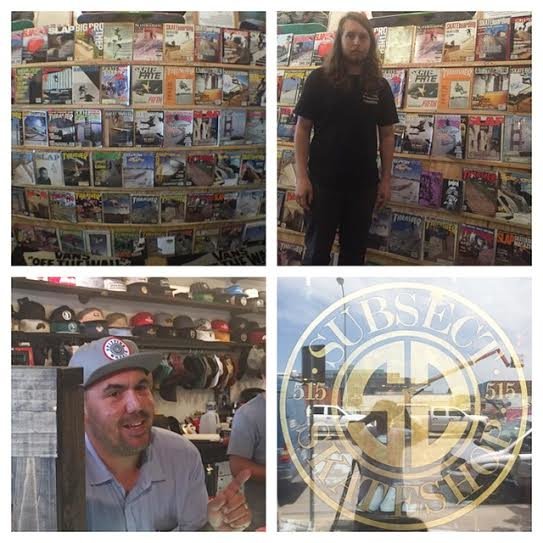 Precision recap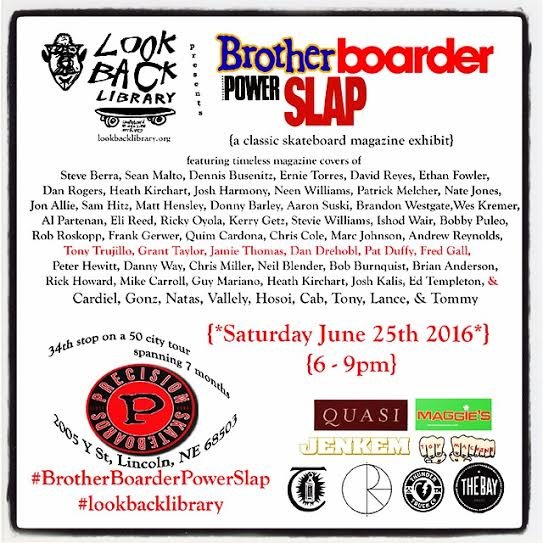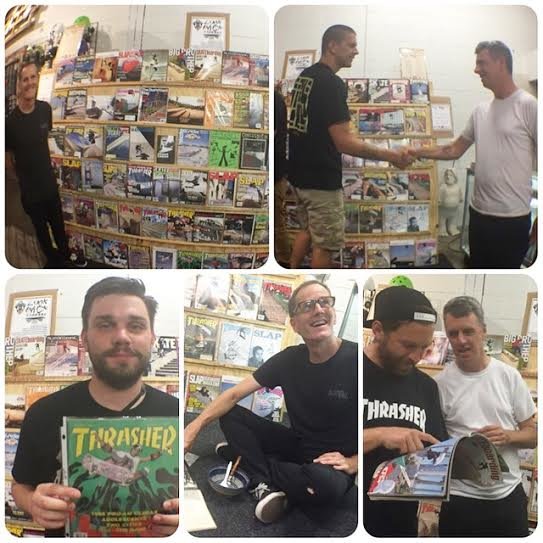 Escapist recap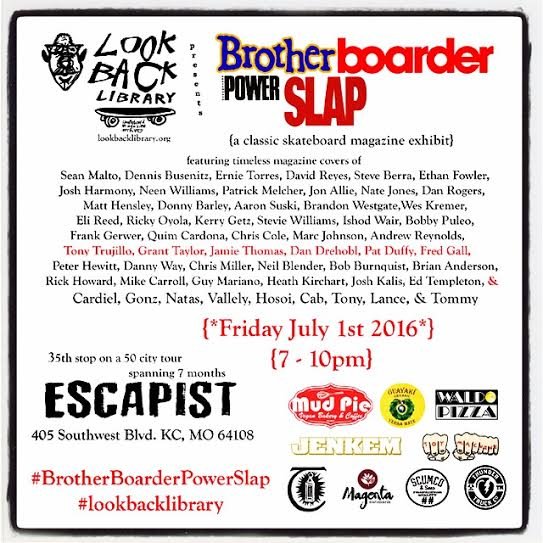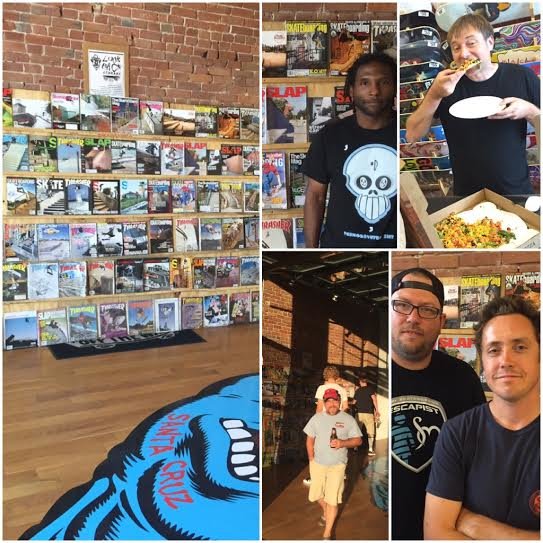 Demo recap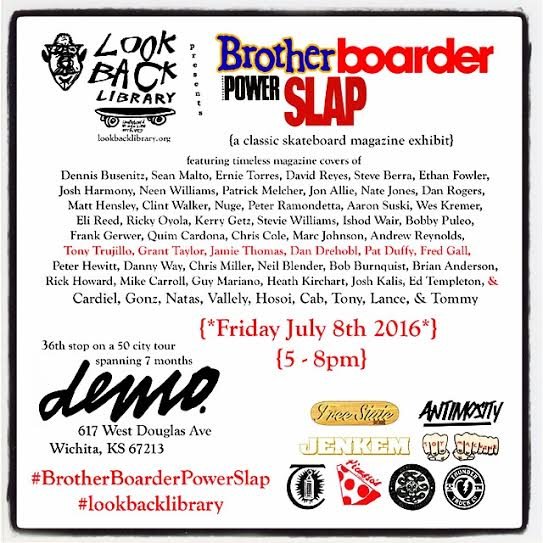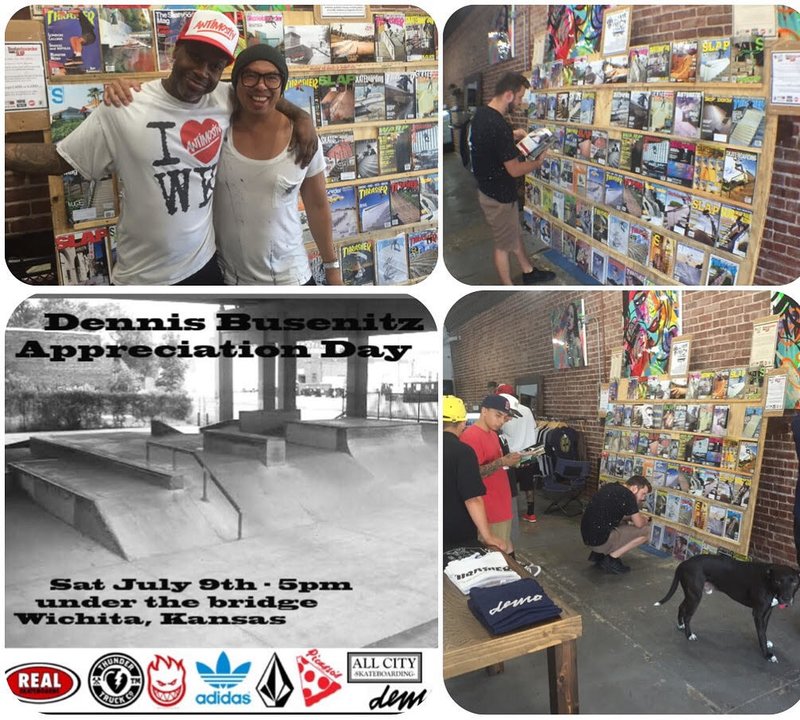 Launch recap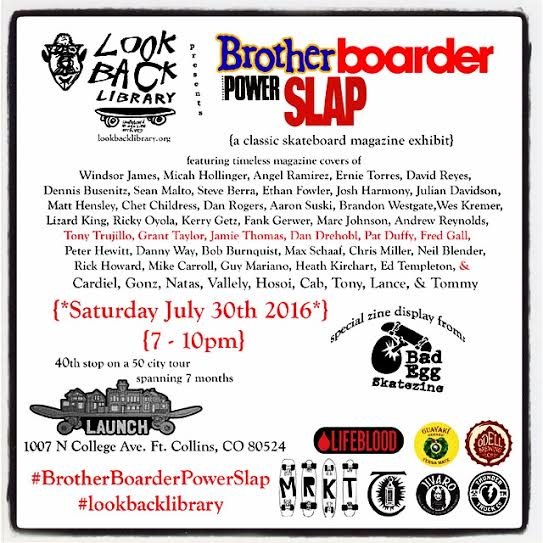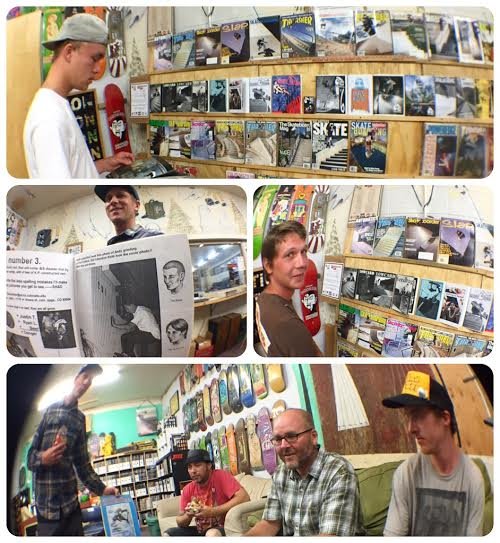 Crisis recap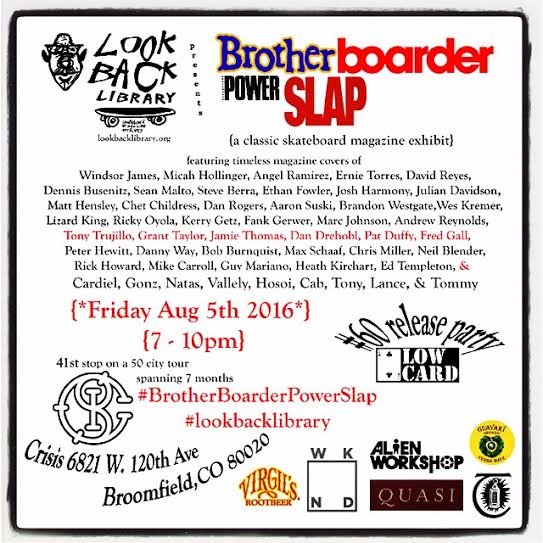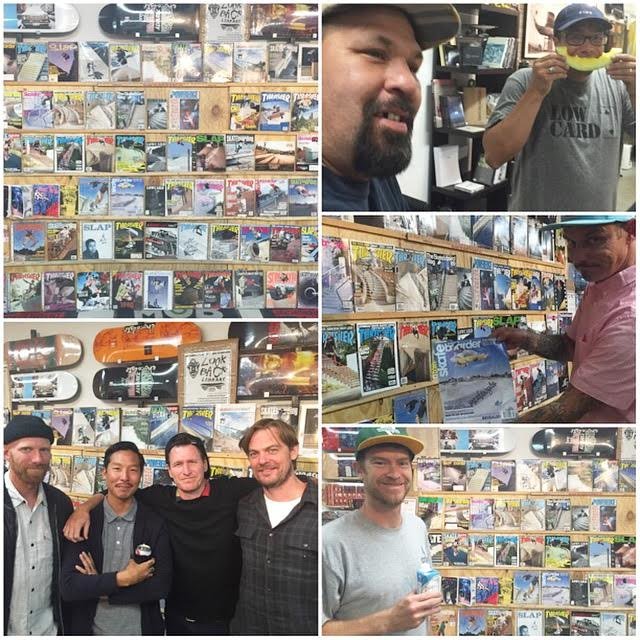 Slash Camp @ Breckenridge Skatepark recap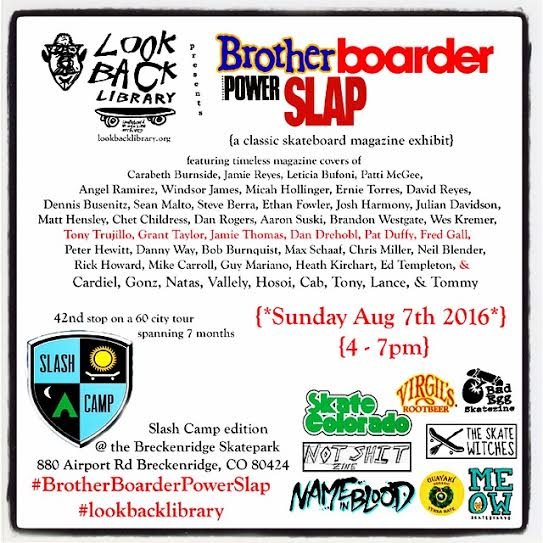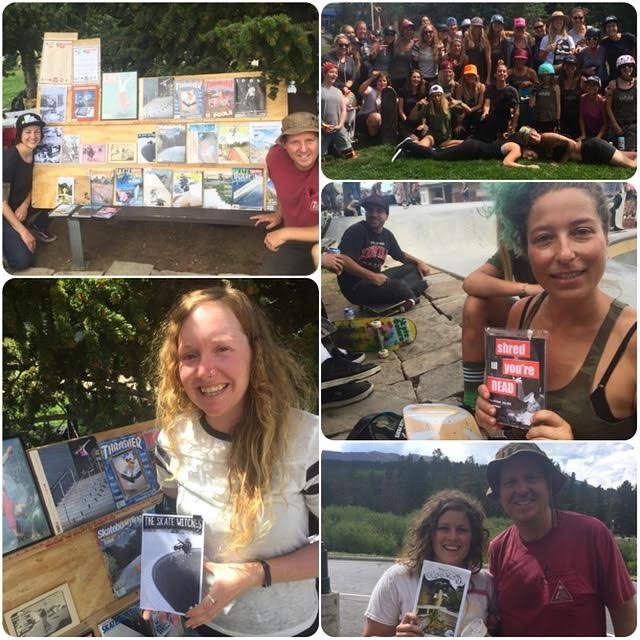 Meta recap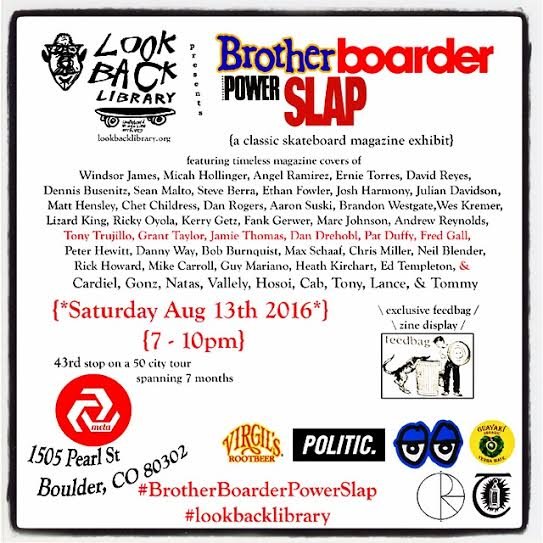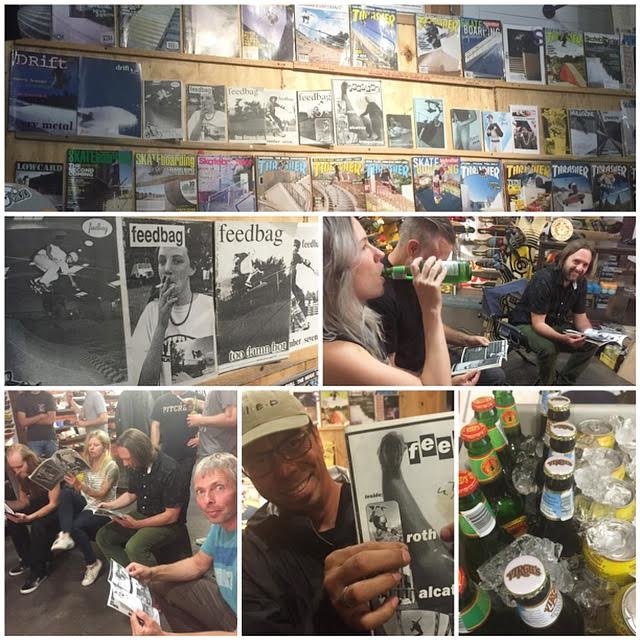 303 recap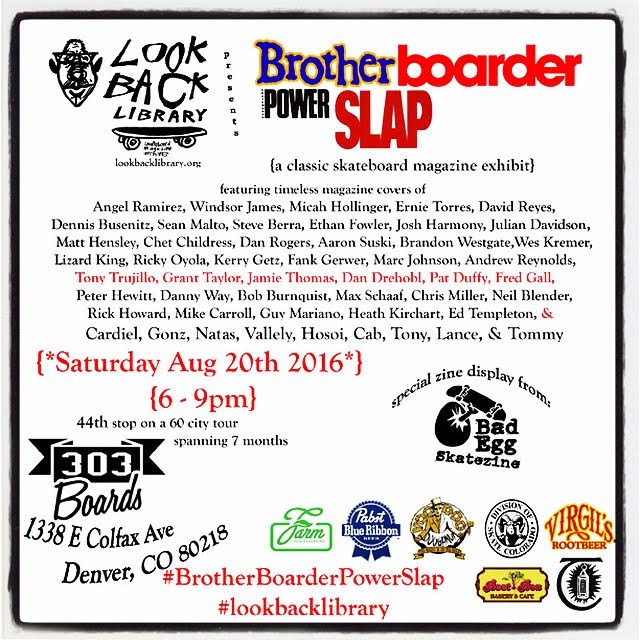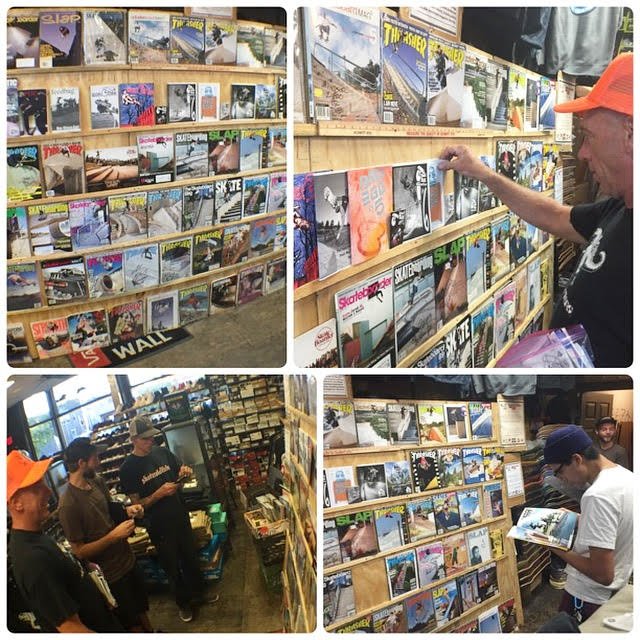 Half & Half recap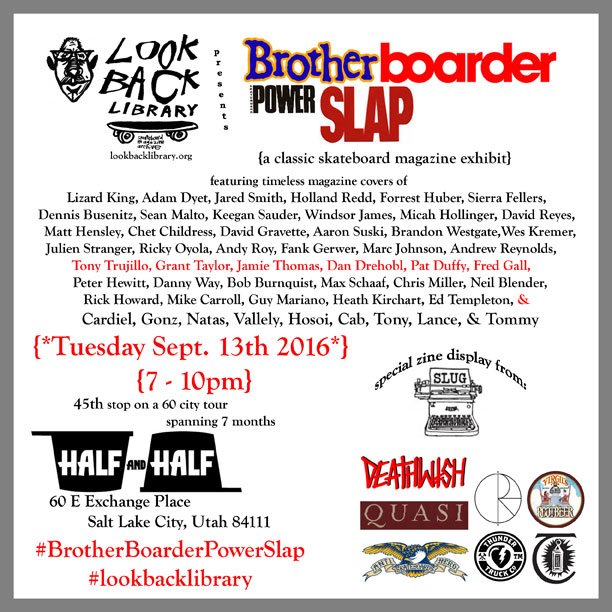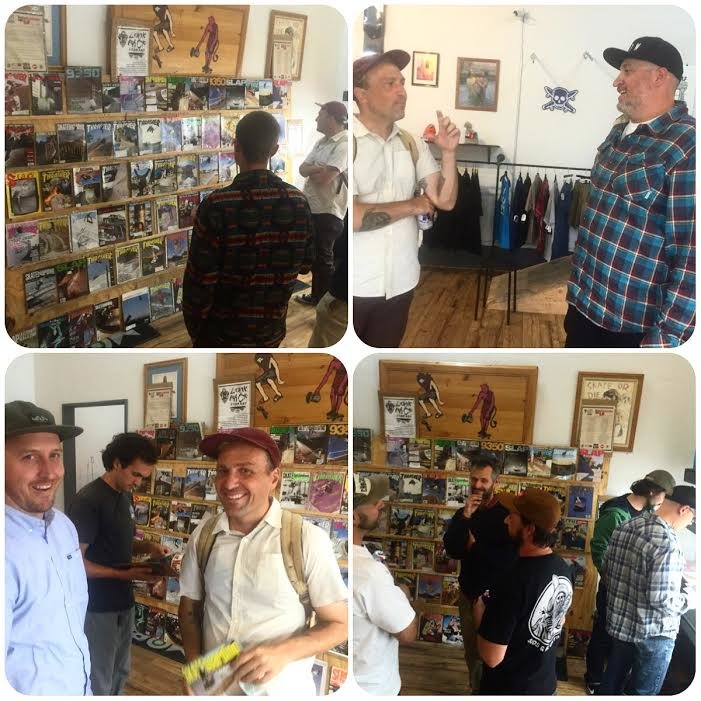 Prestige recap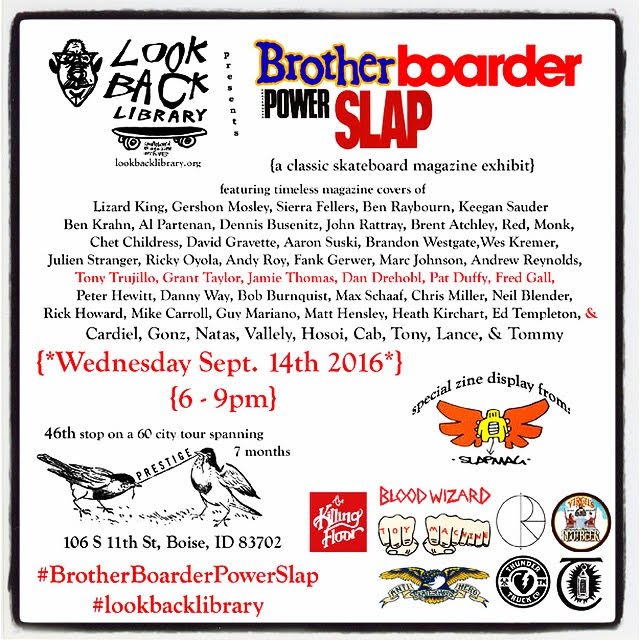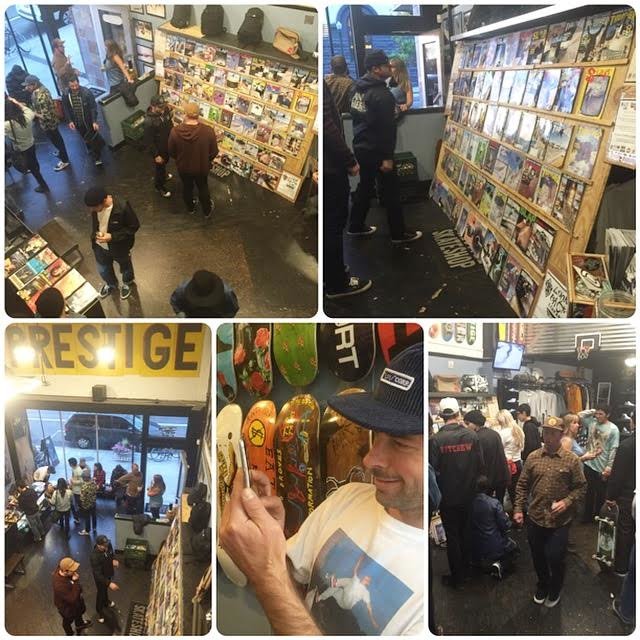 Edge of the World recap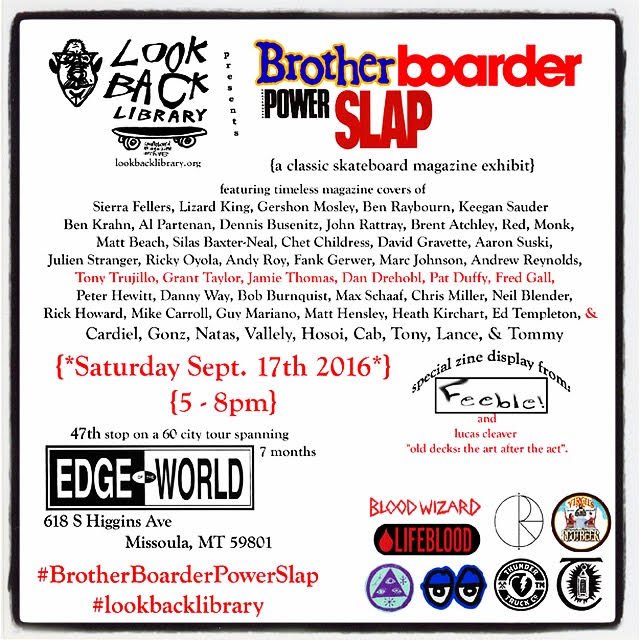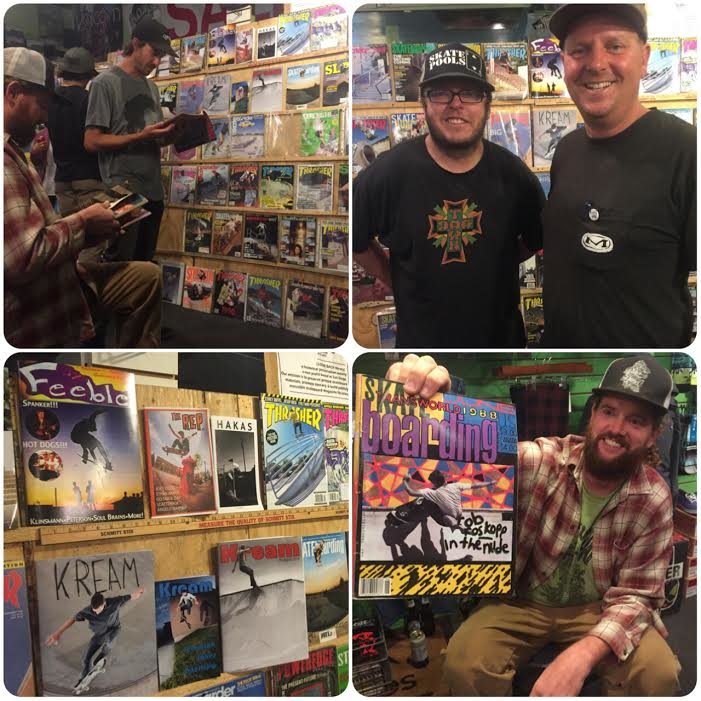 Paradigm recap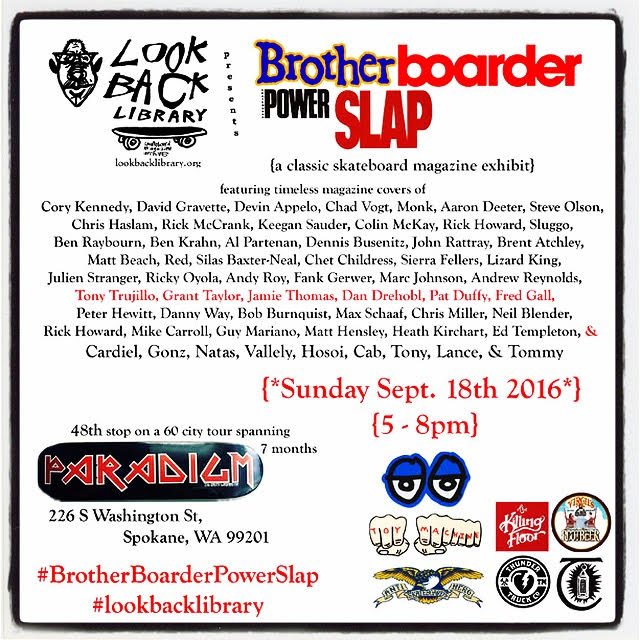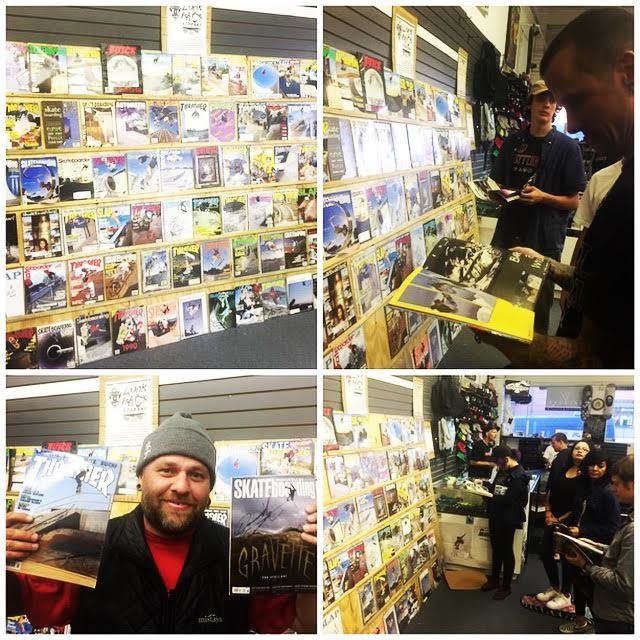 Antisocial recap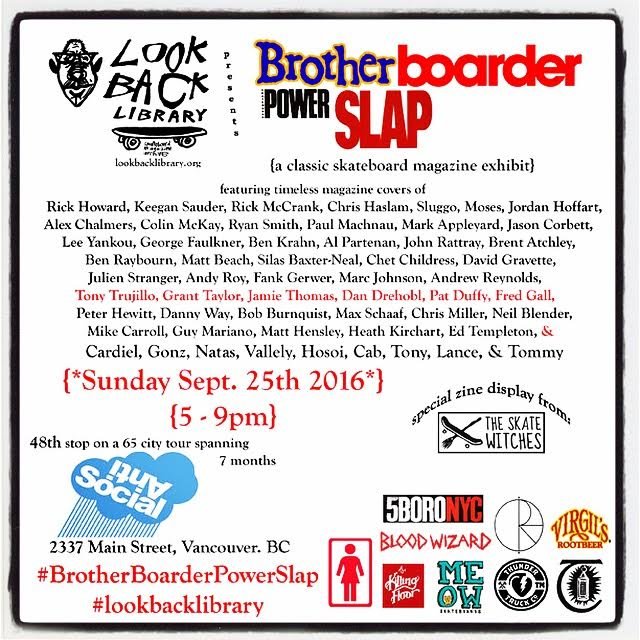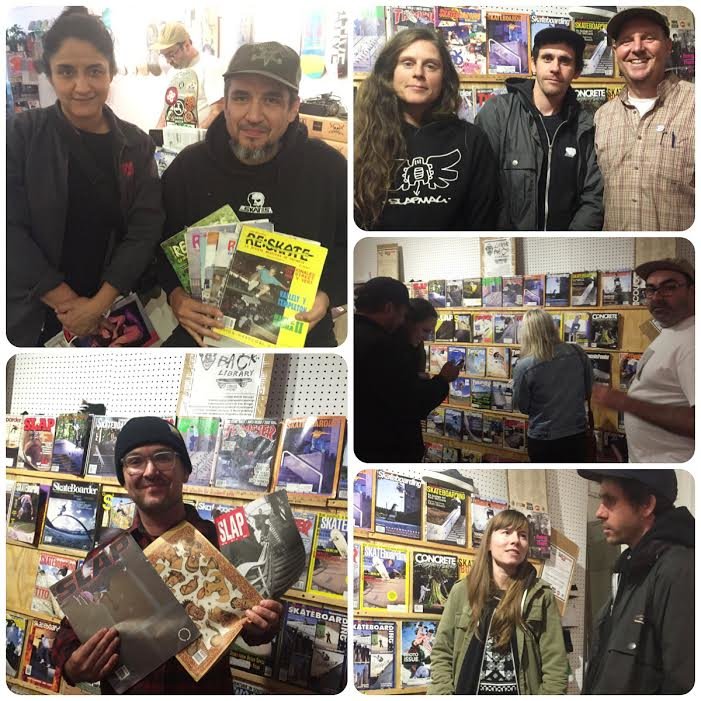 All Together Skatepark recap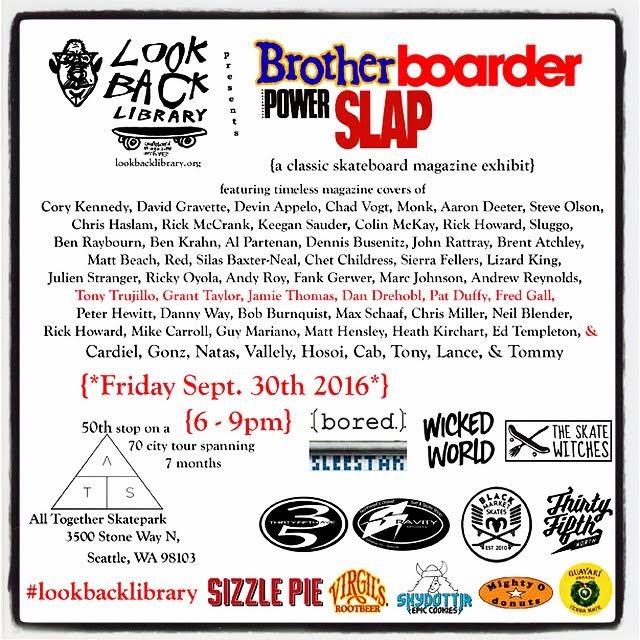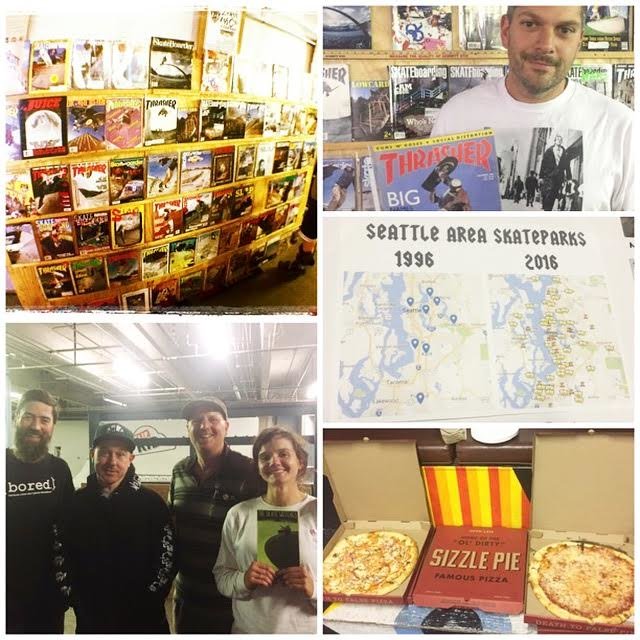 Bulldog recap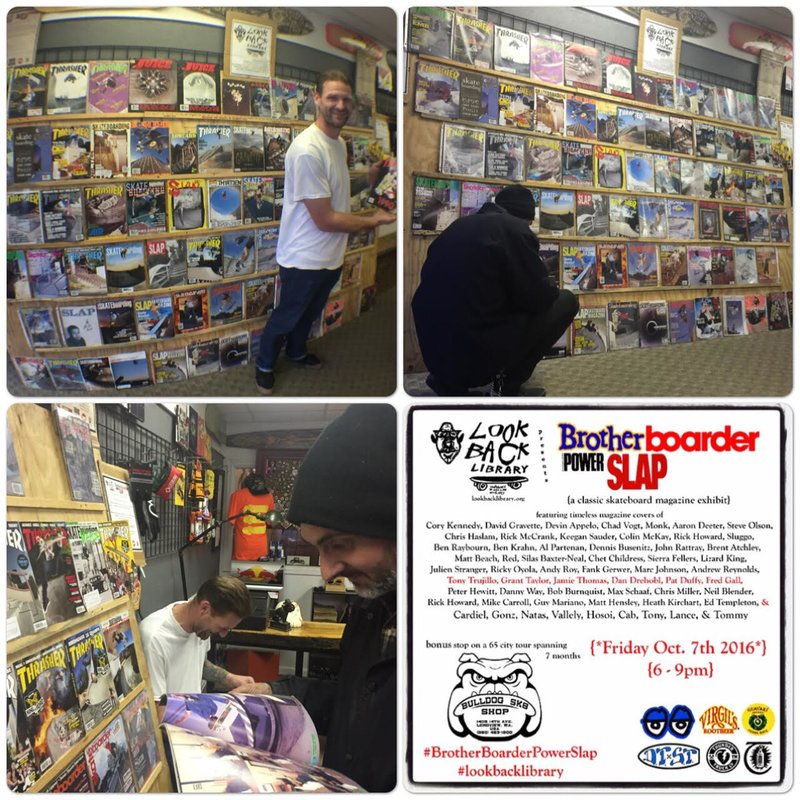 Commonwealth recap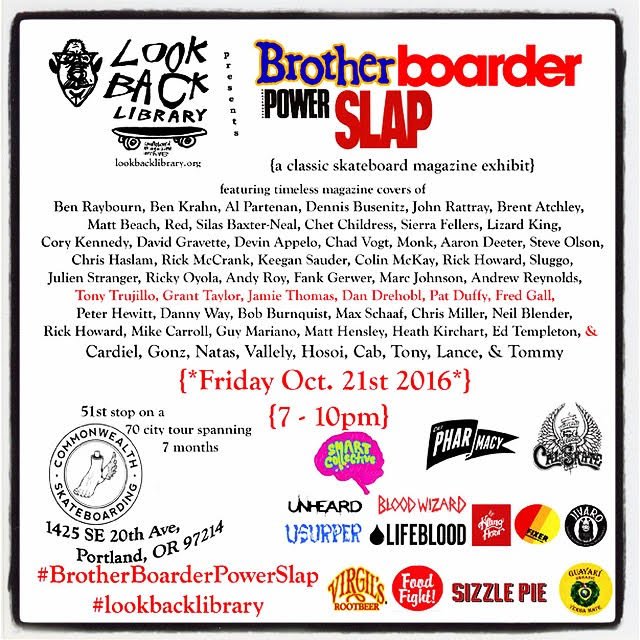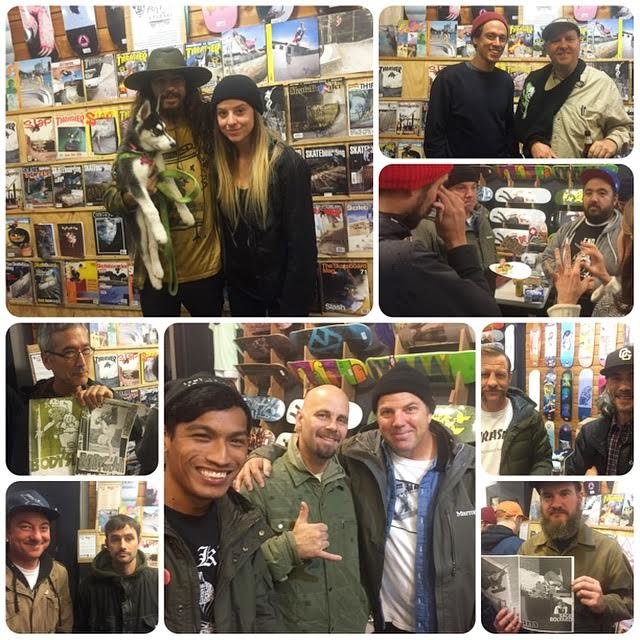 Good Times recap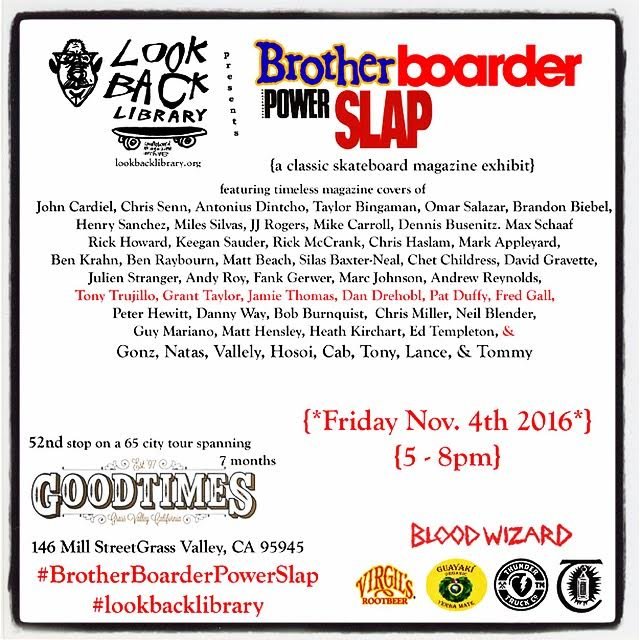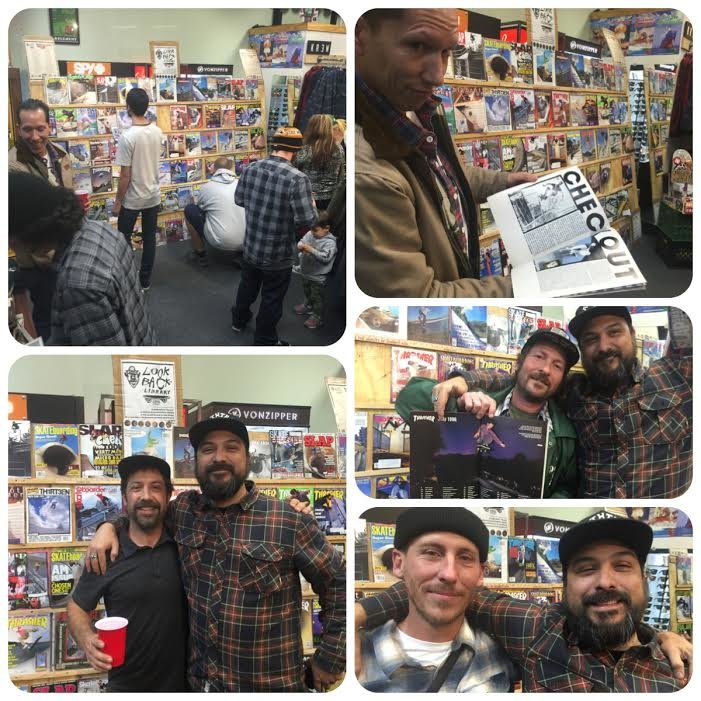 Boulevard recap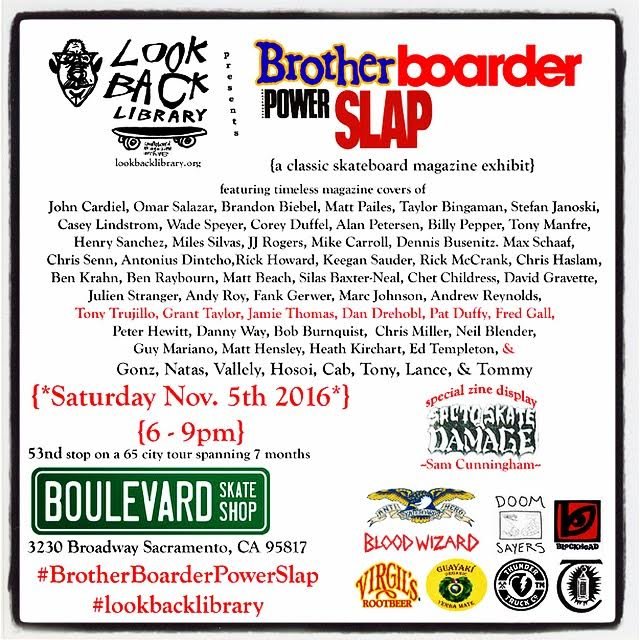 Red Curbs recap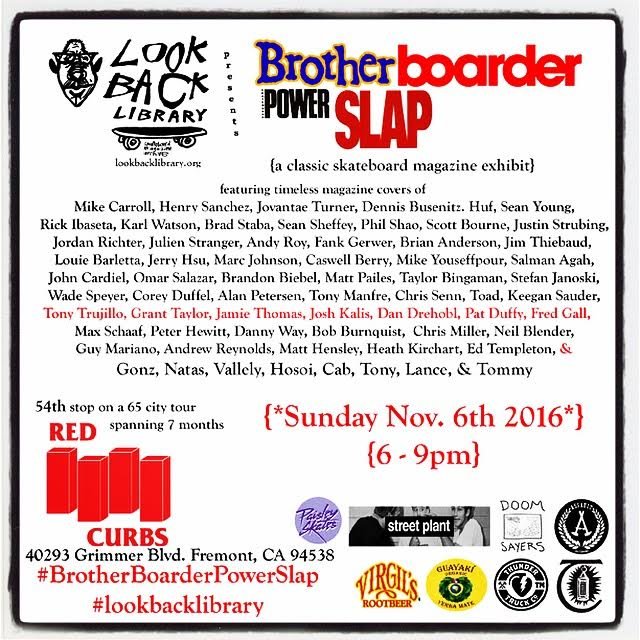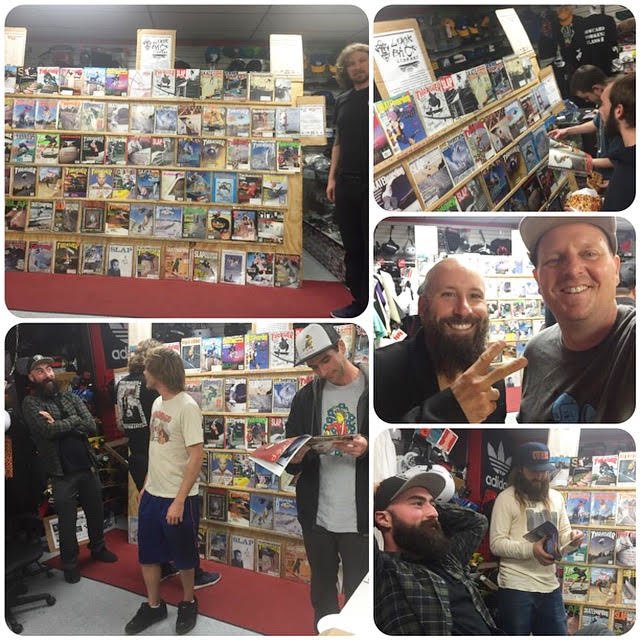 SF Skate Club recap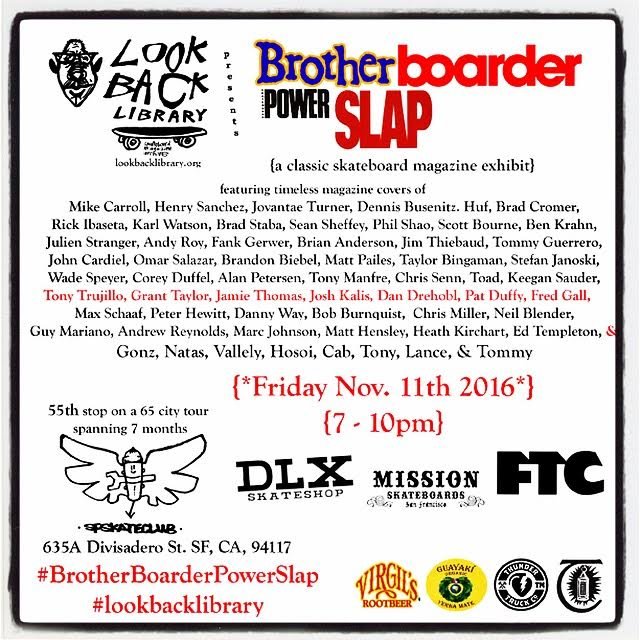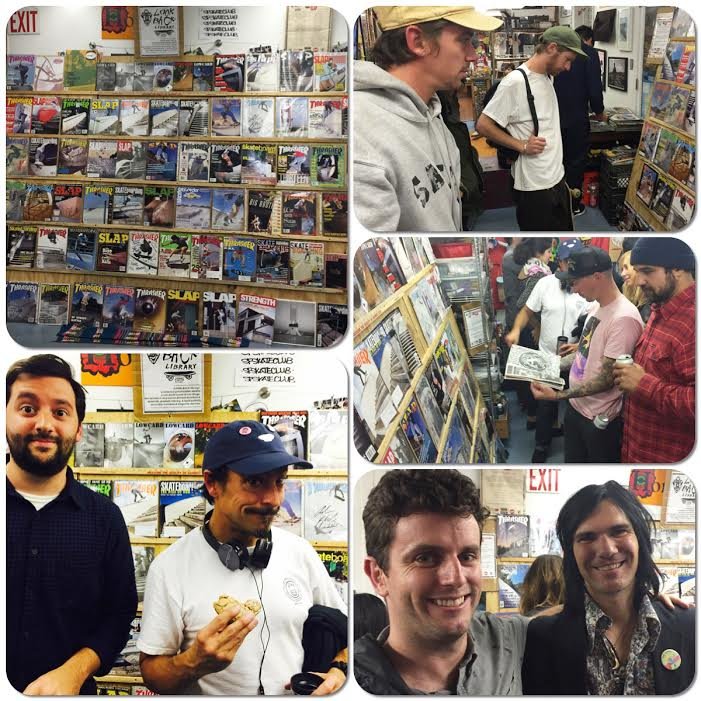 Skate Works recap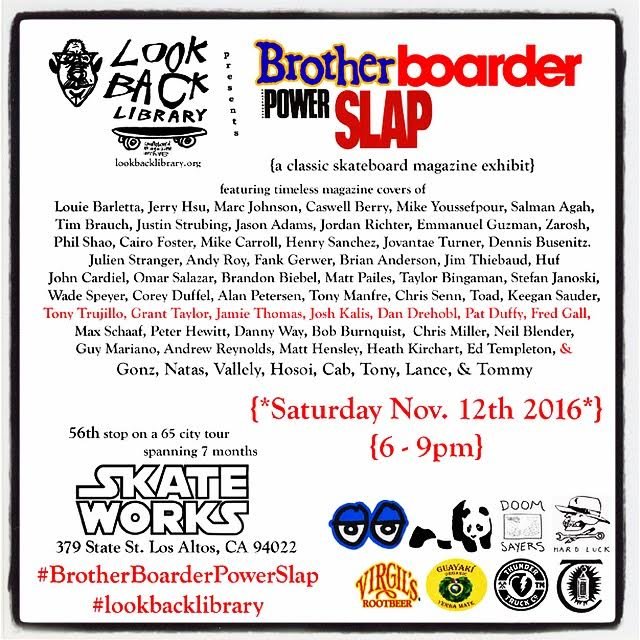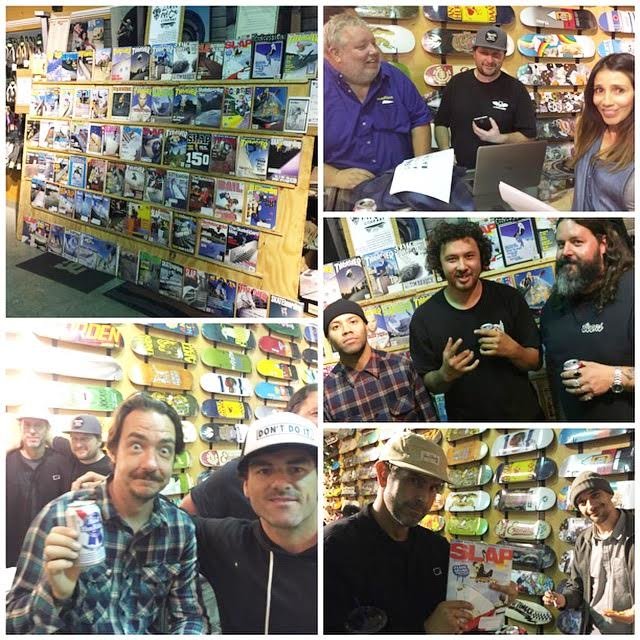 Bill's Wheels recap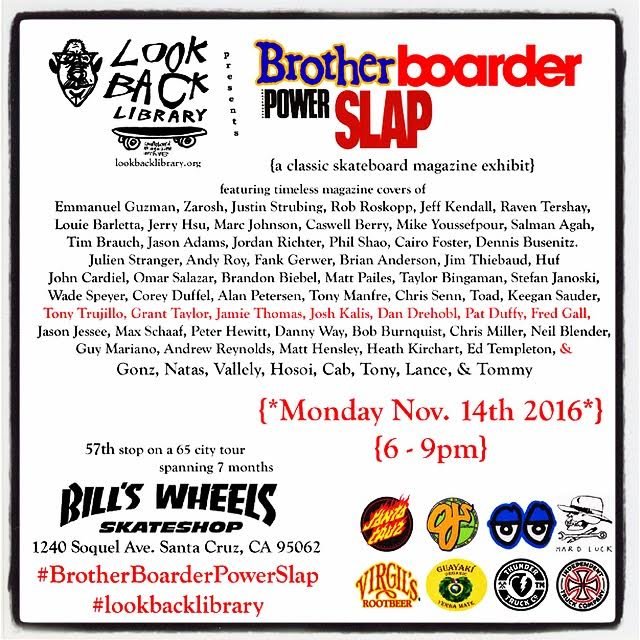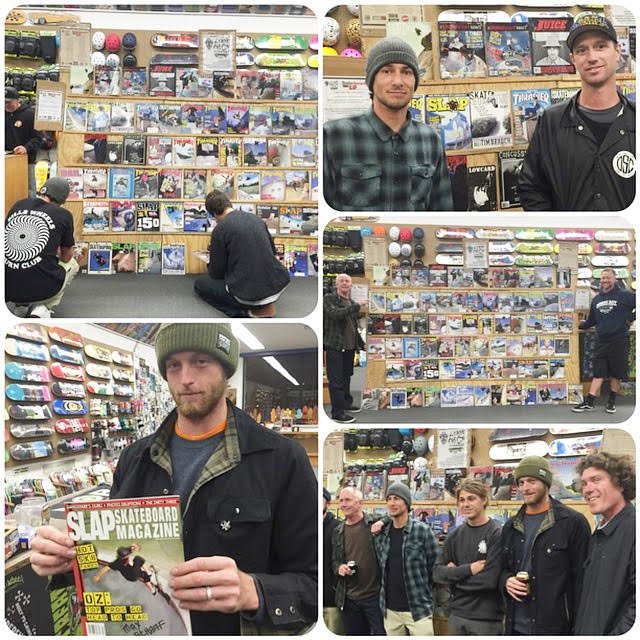 Morro Bay Skate Museum recap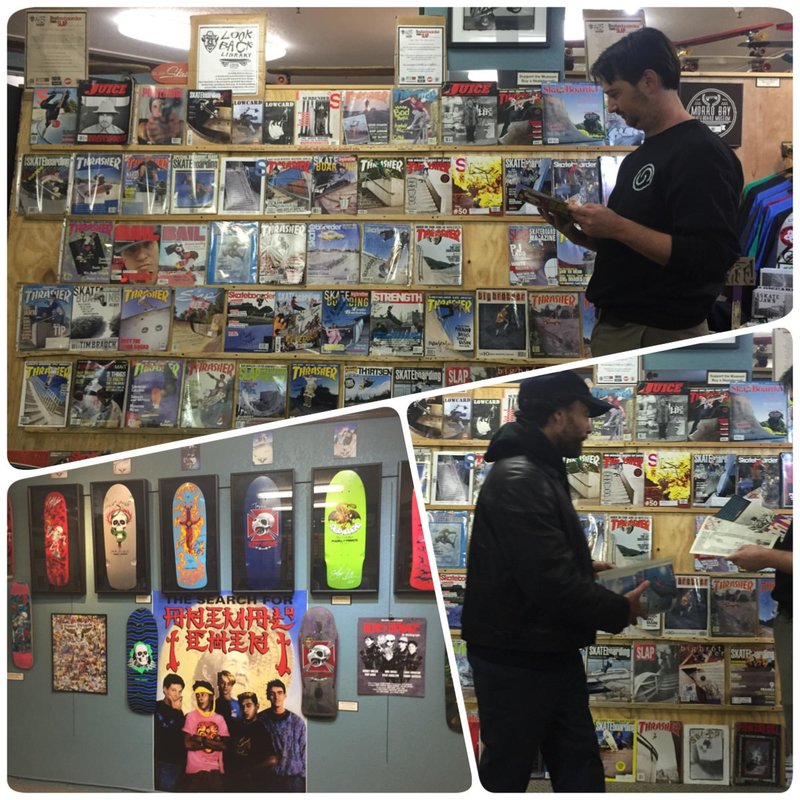 Five Points recap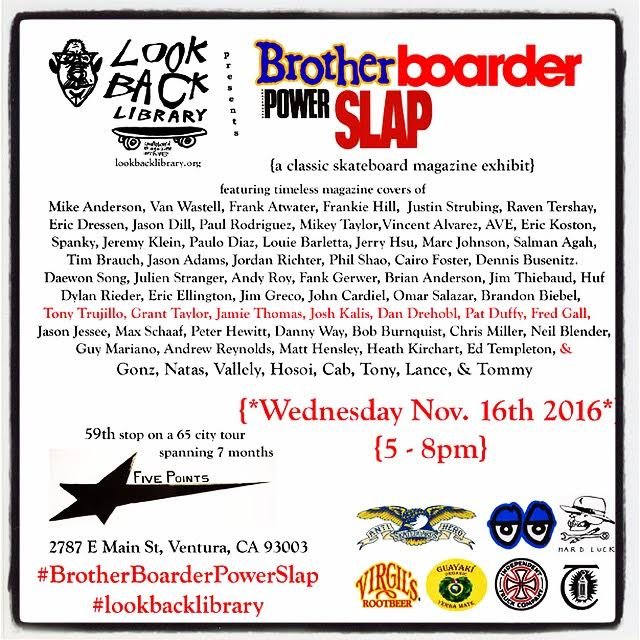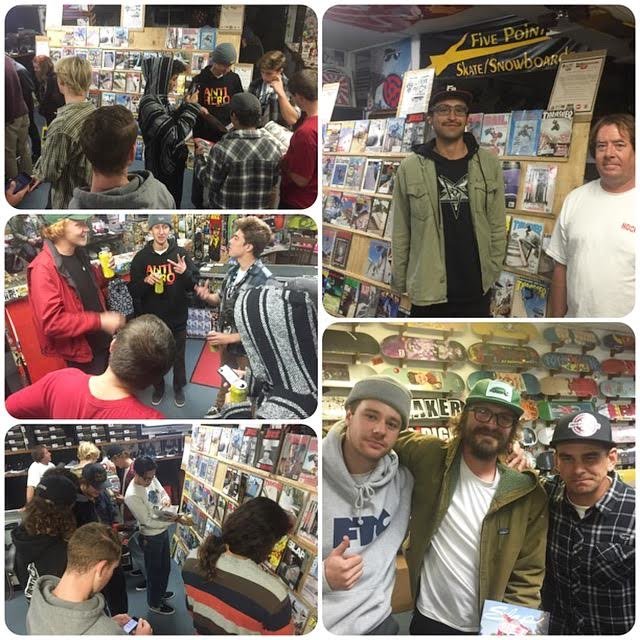 Skatelab recap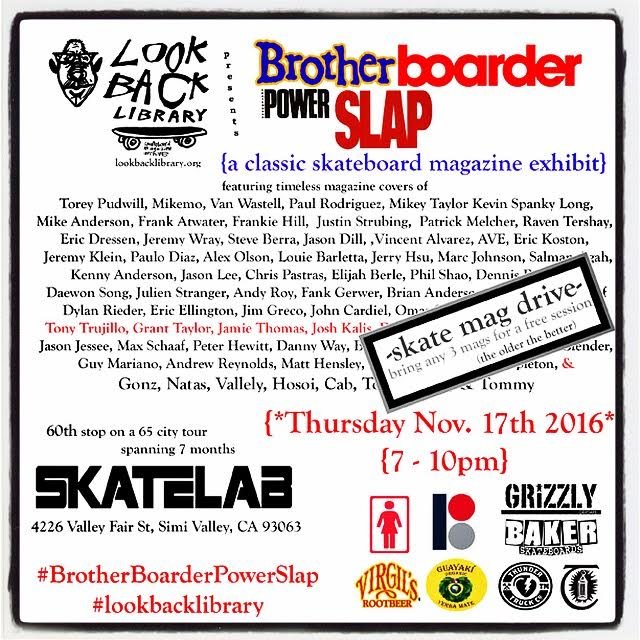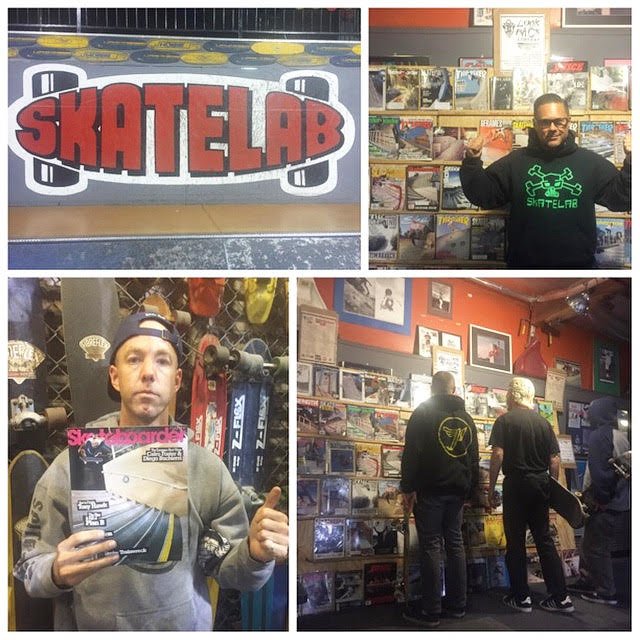 Kingswell recap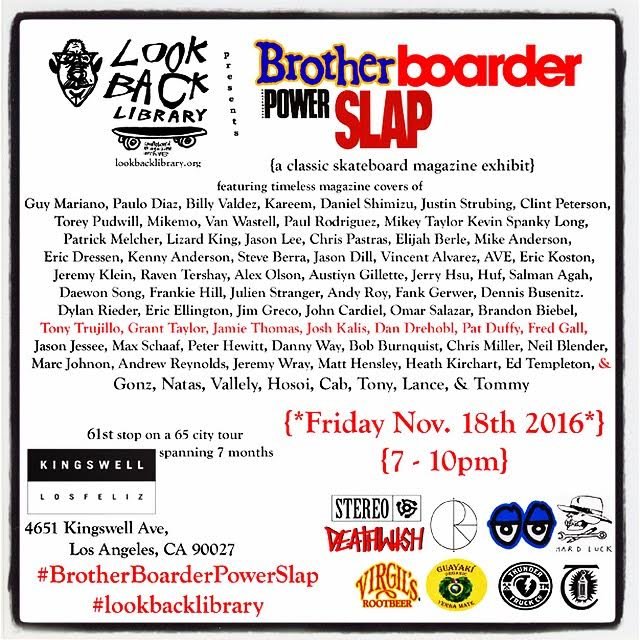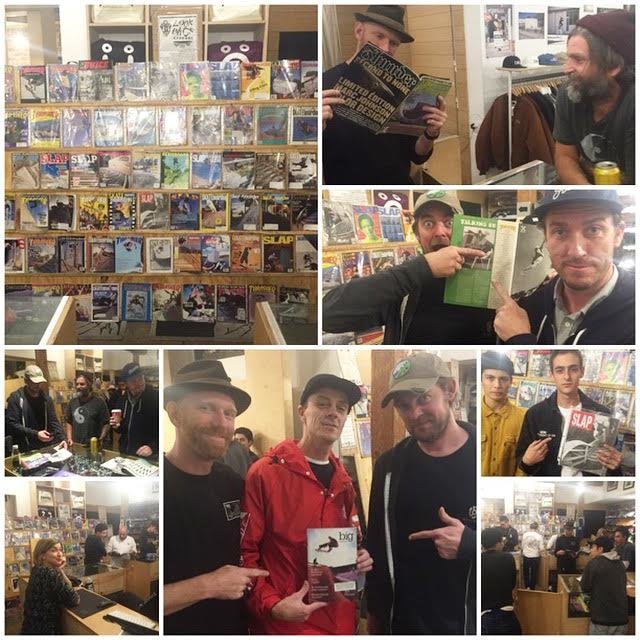 Long Beach Skate recap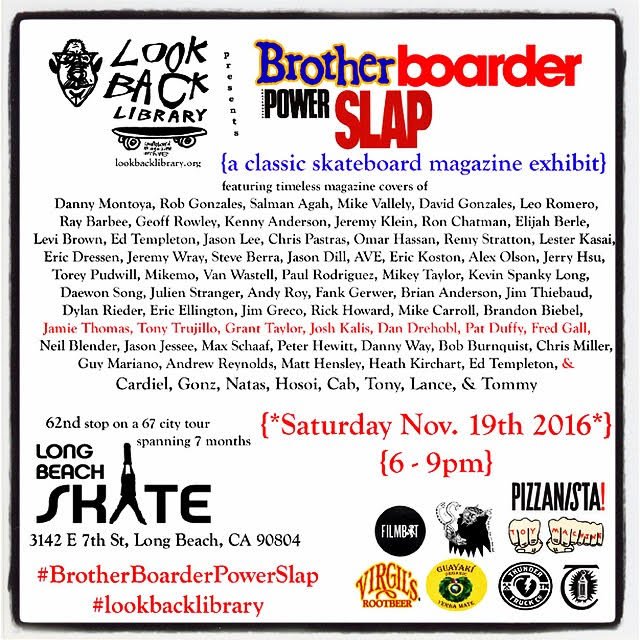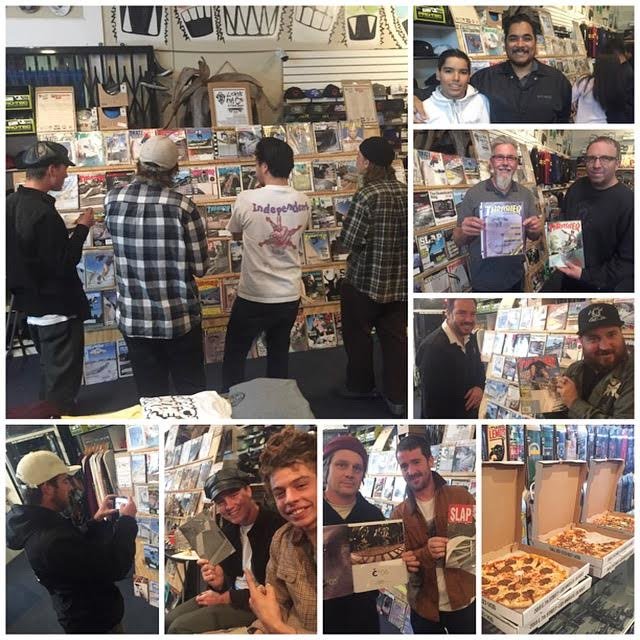 Jokers recap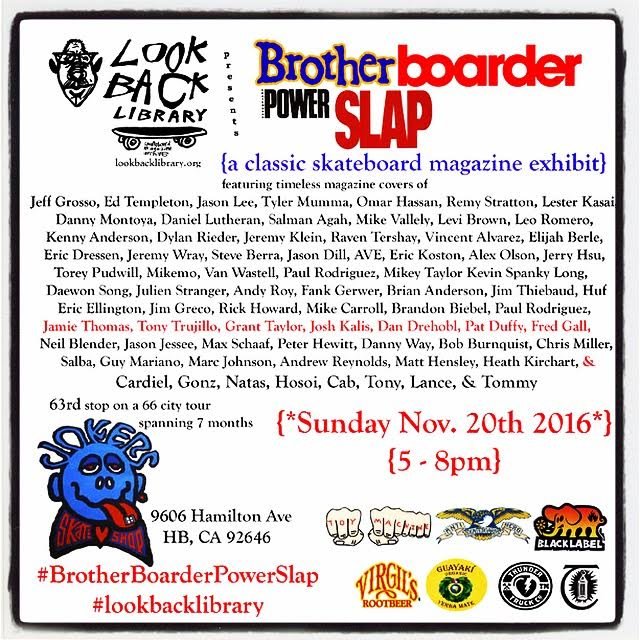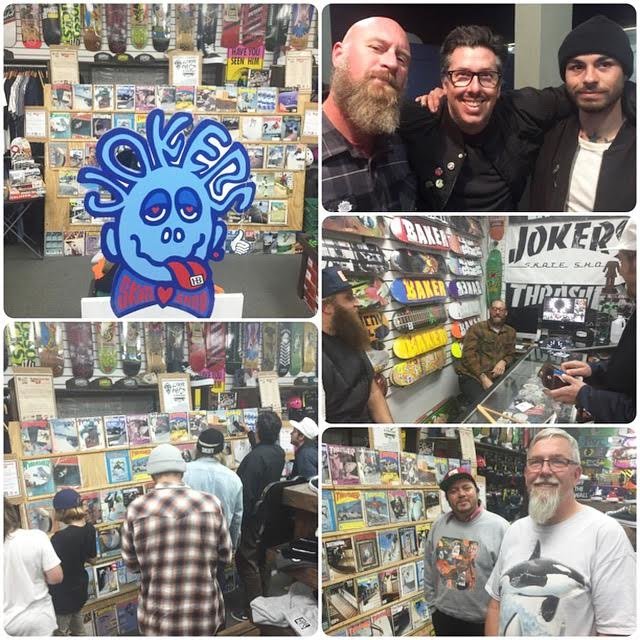 Programme recap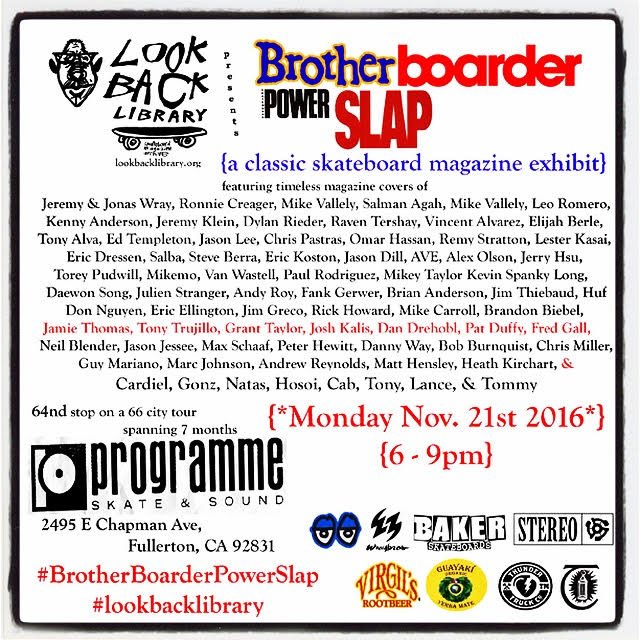 Overcast recap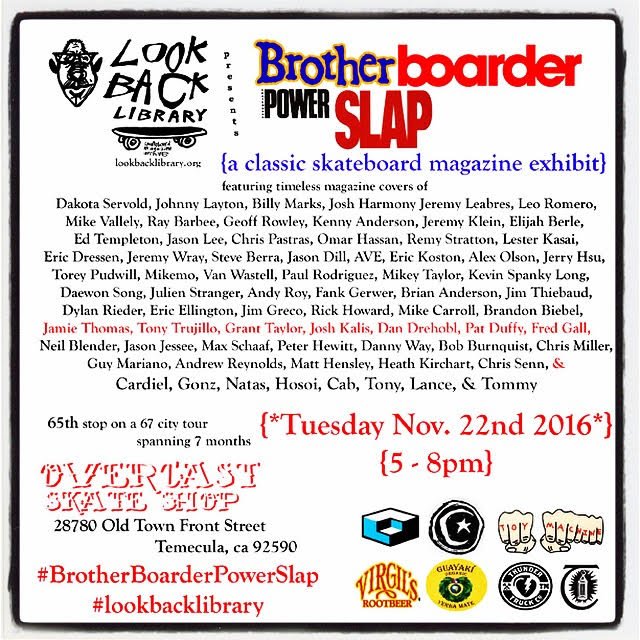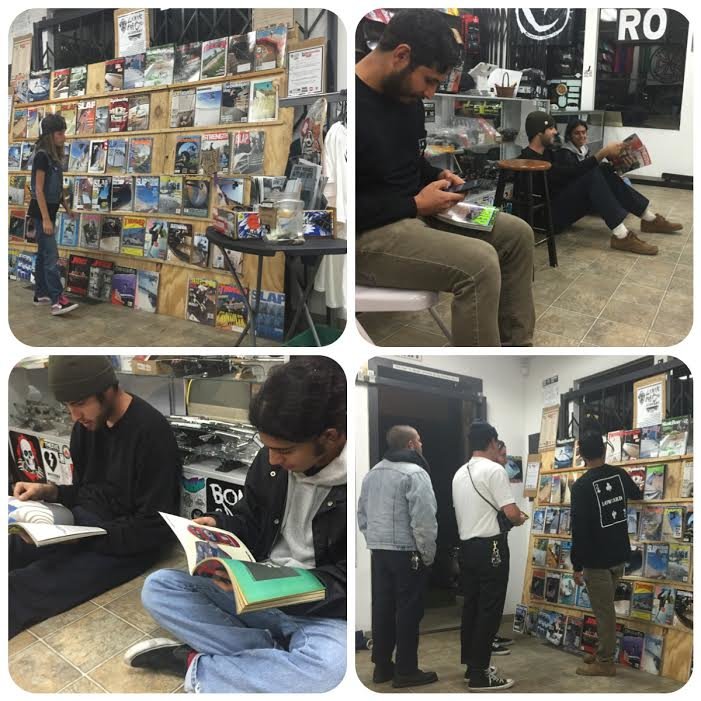 House of Vista recap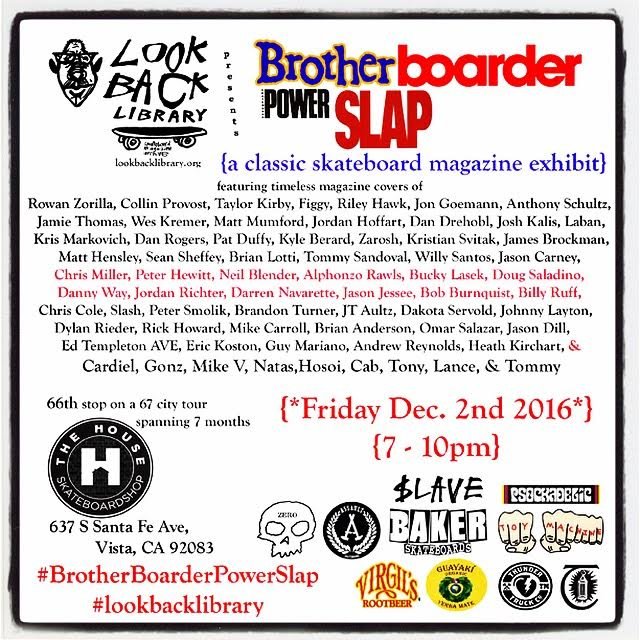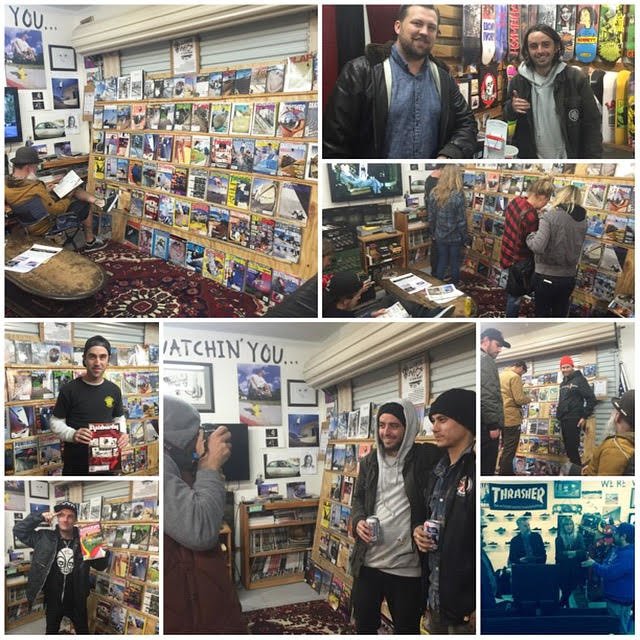 Pacific Drive - end of tour recap